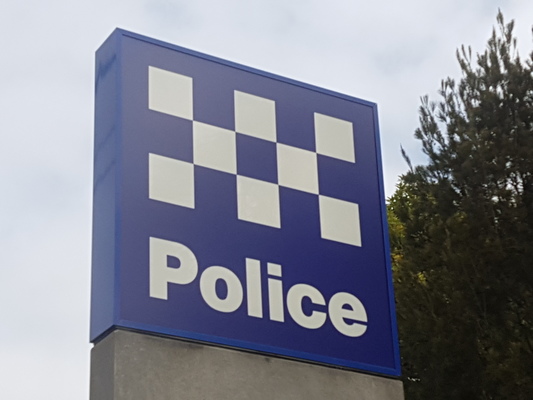 By Natalee Kerr
Police have arrested two teenage boys over an alleged armed robbery at a Torquay service station this week.
A 17-year-old from Torquay has been bailed to appear in Geelong Children's Court next month on a charge of armed robbery, police posted on social media today.
Police released his alleged 16-year-old accomplice "pending further enquiries", the post said.
"Information received from the public" helped the investigation.
Police alleged the pair brandished knives while threatening a shop attendant at the Surf Coast Highway business around 9pm on Monday.
The suspects jumped the counter before fleeing with cash and cigarettes, police alleged.
Police later released security camera images of the offenders wearing gloves, grey T-shirts and white masks.