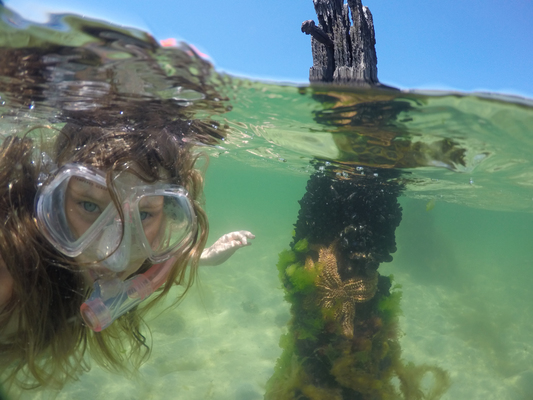 A "stunning" underwater gallery to lure visitors and marine life is due to open at Clifton Springs next summer, Geelong's council has announced.
The Sunken Gallery, located at The Dell, would be a world-class tourism attraction, according to council's investment director Brett Luxford.
"The Sunken Gallery will encourage residents and visitors to explore the unique art, colour and marine life of our bay," he said.
"It will be a world-class asset that rewards repeat visits, with the sculptures to attract different marine life and change with the seasons. "
Visitors would be able to swim, snorkel, scuba or paddle around the sculptures, Mr Luxford said.
They would get up close to an array of fish, seahorses, rays, octopus, urchins, starfish and shellfish, he said.
"The installations will also be designed so they can improve coastal management, providing valuable stability to the shoreline."
Council on Tuesday night launched a website to showcase the forthcoming attraction, ahead of the imminent installation of a land-based artwork at the site.
Workers will place an arts installation on the foreshore to promote the Sunken Gallery, before the it opens over the 2019-20 summer.
Council proposes to add more pieces to the gallery during 2020.
It chose The Dell as the host site because it offered a calm and safe marine environment, with an accessible beach and existing public amenities.
Council and Tourism Greater Geelong and the Bellarine have partnered to manage the project.
The Sunken Gallery website can be found at www.thesunkengallery.com.