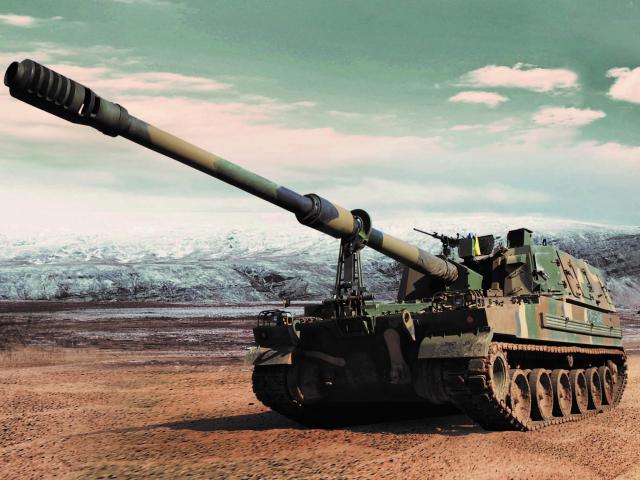 Ash Bolt
The federal government has signed a $1 billion defence contract that will see military machinery built in Geelong.
Prime minister Scott Morrison announced the signing of a deal with Korean company Hanwha Defense Australia to supply self-propelled howitzers, similar to tanks, for the Australian Army at a facility based in Geelong.
"We are partnering with Hanwha to create an Armoured Vehicle Centre of Excellence in the Geelong region, which will establish a further strategic defence industry hub and future export opportunities for Australian businesses," Mr Morrison said.
"This contract will create a minimum of 300 jobs spread across facility construction, acquisition and maintenance, as well as generating ongoing support opportunities for Australian industry until the late 2040s.
"My government is securing Geelong's place as front and centre of Australia's defence industry."
Geelong-based senator Sarah Henderson said the announcement of the deal was "an incredible day for Geelong".
She said work on the new facility would begin in 2022.
The announcement came after the state government in January signed a memorandum of understanding with Hanwha to support the establishment of its manufacturing operations in the state.
Victorian industry support and recovery minister Martin Pakula said it was a boon for the state's recovery, with benefits expected to flow to local businesses across the supply chain.
"Victoria is the manufacturing state and this project will further boost our capabilities, creating hundreds of jobs and delivering benefits across the supply chain," he said.
"This decision reinforces the strength of Victorian advanced manufacturing and the skills of our workers."
Defence minister Peter Dutton said the initial contract would see 30 self-propelled howitzers, 15 armoured ammunition resupply vehicles and weapon-locating radars, which are collectively referred to the 'Huntsman' family of vehicles.
"The prime ability of the new vehicles is to fire and move quickly, avoiding enemy counter-attack. This project will mean a significant increase in the level of firepower and security for Australian artillery capability," he said.
"We are committed to keeping our region safe, while protecting our interests in a rapidly changing global environment.
"The self-propelled howitzer capability, including a strengthened industrial base, is one of several projects that will modernise the Australian Army, ensuring it continues to maintain a capability advantage now, and into the future.
"This new capability will give our soldiers the best possible chance of completing their missions and returning home safe to their families."
The announcement also came as the City of Greater Geelong prepares to vote tonight on whether to sign a memorandum of understanding with South Korea's Changwon City, where Hanwha is based, focused on focus on trade, education and cultural exchange.
"The Hanwha facility will build Geelong's international reputation as a hub for advanced manufacturing and make a huge impact on our local economy," Greater Geelong mayor Stephanie Asher said.
"Clearly with this announcement there are now strong ties between Geelong and Changwon City, so the proposed MOU set to come before the council should create some interesting discussion."