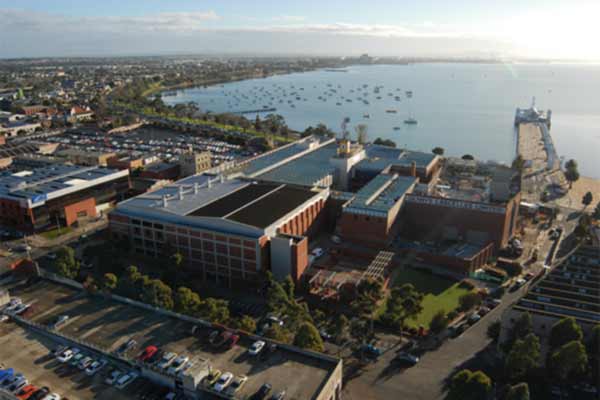 A woman allegedly armed with a knife while behaving in a "threatening way" on Tuesday has received a $1000 fine for possessing a controlled weapon.
The 25-year-old Geelong woman became involved in an argument with staff at Deakin University's waterfront campus while allegedly holding a knife, a police spokesperson said.
The university notified authorities and "police attended and took the woman into custody without issue", the spokesperson said.
They said the investigation was "ongoing" and that the woman could face further charges.
Police arrested the student at the central Geelong campus at 10am, the university's chief operating officer Kean Selway said in a statement on Tuesday afternoon.
"The student was carrying a knife and behaved in a threatening way toward several Deakin staff in the student central (hub)," Mr Selway said.
"The staff involved acted in an exemplary way. They are physically OK, but are of course shaken and receiving the appropriate care and support.
"Victoria Police attended quickly, safely arrested the person and are now investigating the matter."
Deakin was assisting police with their inquiries but the university declined to provide any further details on the incident.
"With the police investigation underway, no further details can be provided," Mr Selway said.
"Deakin has communicated with its students and staff to reinforce that the waterfront campus is safe and that security officers are on duty 24/7 at each of our campuses."