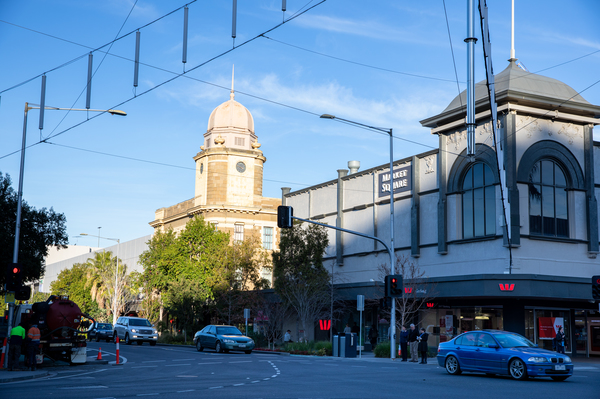 Council has ordered a report into Geelong's divisive Green Spine after an independent review found reintroducing turning lanes would only improve delays by one second.
Council voted 8-3 for Eddy Kontelj's amendment on Tuesday night calling for a new report following the review's controversial finding.
"This amendment seeks answers to questions about these issues that I believe are not articulated in the independent traffic review report," he said.
The Brownbill ward councillor said community members had told him "often and loudly" Malop St was "not working" between Moorabool and Yarra Sts.
"(It) is definitely not meeting their expectations when it comes to traffic flow, pedestrian safety and parking."
The community opposed council introducing infrastructure restricting vehicles access without first providing alternative transport links and efficient public transport, Cr Kontelj said.
"Unfortunately, the arrangement we currently have in Malop St is doing just this."
The independent review's finding that a left or right turn would "at most" reduce delays by one second on average baffled many Geelong locals.
"Could I suggest to the council that the next review be conducted at noon, not midnight," wrote Corio's Ian Moore in the Indy's letters section.
The finding comes after the Indy in June revealed delays were six times higher at the Moorabool St intersection for traffic travelling east along Malop St.
A council report stated delays had increased from 20 seconds to 137 seconds, contrasting with the review's recent finding.
The report also estimated reintroducing turning lanes would cost $1.1 million.
This week's amendment "requests" City Hall's chief executive officer Martin Cutter to report on timelines and pros and cons of various potential modifications to Malop St.
One of these was building capacity into Malop St to efficiently service an increased traffic flow of 11,000-plus car movements per day.
The amendment also calls on City Hall to examine if it could achieve service levels for vehicle movements equal to or better than April 2016 – before the Green Spine's construction.
Turning lanes, parking, pedestrian safety, vehicle delays at crossings and costings will also feature in the report, due next March.
Geelong Mayor Stephanie Asher pointed out the Green Spine was part of a long-term vision and had won a national award for landscape architecture.
"However, there is no question there are some aspects that don't please everyone."
Ms Asher said the amendment would not commit council to any actions but would inform its future decisions on how Geelong would function in the long-term.