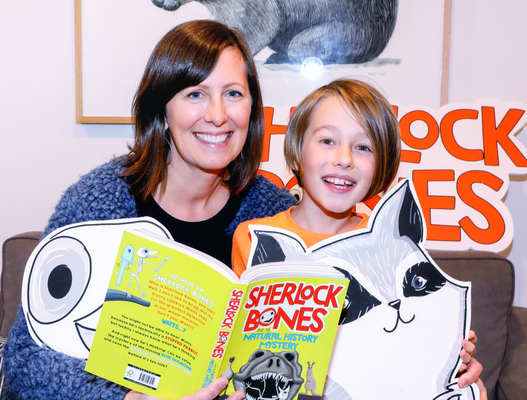 By Luke Voogt
Torquay's Renee Treml has a secret expert to help her write children's books: nine-year-old son Calvin.
"He's the target age group," Renee told the Indy after releasing her latest book.
"He gives me lots of opinions, ideas and suggestions – whether I want them or not.
"He's really proud of the fact I write books and he always takes them to school when I publish a new one."
The US expat's new novel, Sherlock Bones, follows the imagined antics of tawny frogmouth skeletons she saw at Queensland Museum.
"They're in normal bird poses but because they're just skeletons they look really silly," she said.
"I found them intriguing and started thinking of them getting up to mischief at night."
The former zoology teacher, who moved to Torquay with husband,Calvin and their dog in 2017, said her seven books were based on the "quirky, affectionate" personalities of baby birds and turtles.
But Calvin had inspired her next novel's main character, who thought his name was 'nivlac' after seeing it in reverse on a window, she said.
"That was just from him and I joking about.
"You can kind of get ideas for books anywhere."