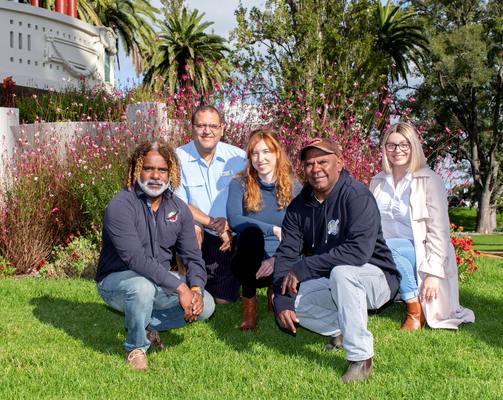 By Luke Voogt
Geelong will celebrate its Wathaurong community and other local Indigenous people when Wada-ngal returns to Johnstone Park next Thursday.
"It's all about getting together and understanding everyone's role and what they do in the community," said organiser Adam Lampton-Nicholls.
"It's mostly non-indigenous people recognising us and what we do in the community as Aboriginal men and women."
The Closing the Gap event will feature live music and entertainment, information stalls, health checks, art, craft and sports activities.
"It's not just about us being under a tent and you coming to us," said Mr Lampton-Nicholls, Wathaurong Aboriginal Co-op's well-being officer.
"We want to engage with you."
A Yorta Yorta man and grandson of legendary Indigenous Fitzroy footballer Sir Douglas Nicholls, Mr Lampton-Nicholls joined the Geelong-based co-op after decades in social work and hospitality.
"I felt in myself as an Indigenous man that I wanted to reconnect with my people," the 52-year-old East Geelong local said.
"Reading about him and what he's done over all the years – I've looked up to him as a stepping stone into supporting my community."
The AFL named a round after his grandfather, also a former governor of South Australia, who faced racism in his football career.
Carlton Football Club last year held a ceremony apologising for their discrimination against him in the late 1920s.
Mr Lampton-Nicholls tossed the coin during Sir Doug Nicholls round a few years ago.
"That was a proud moment," he said.
He hoped to share local indigenous culture and history, connect with organisations across Geelong and promote the co-op's work at Wada-ngal, running 4pm to 7pm on March 19.
More information: phone 5272 4043 or search Wada-ngal Geelong online.