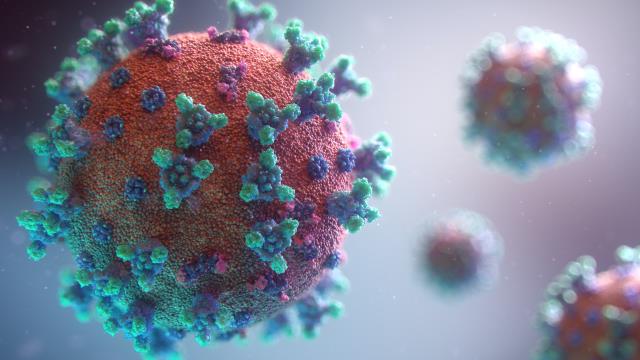 Ash Bolt
The state government has expanded the list of critical workers who could be exempt from close contact isolation requirements.
With Victoria recording 37,169 new cases today, Premier Daniel Andrews announced from next Wednesday, workers in emergency services, education, critical utilities, custodial facilities, transport and freight would be eligible for the exemption.
The exemption would allow the worker to go to work even if determined a close contact of a confirmed case, provided it is necessary for the continued operation of the critical industry.
In order to be eligible, the worker must first notify the employer of their status as a contact, and both parties must consent to the worker returning to the workplace.
The workers will be required to take a daily rapid antigen test for five days and return a negative result prior to attending work each day, wear a face mask at all times, and won't be allowed in shared break rooms.
Workers who develop systems will no longer be eligible.
"This is about helping Victorians keep food on the table, lights on in the house and staff on in our hospitals," Mr Andrews said.
"It's safe and sensible in the eyes of our public health team, but to further protect themselves and the community, workers will have to use a rapid antigen test every day and wear a mask at all times.
"The worker's rights are protected, and they can't be directed to work if they are a contact – the worker has to agree to come in, just as they have to agree to the various preventative measures that will reduce risks for others."
The measures are the same as the exemption announced for food distribution workers, including supermarket workers, this week.
Similar rules have also been in place for healthcare workers.
The announcement came as Victoria also recorded 25 deaths.
Greater Geelong recorded 886 new cases on Thursday, following 706 on Wednesday.
The spike meant close to one in every 100 Greater Geelong residents currently had COVID-19, with active cases in the region up to 2403.
Around one quarter (597) of those cases are located in the 3216 postcode, which contains Belmont, Grovedale, Highton, Waurn Ponds, Marshall and Wandana Heights.
The Surf Coast's cases were more stable, with 98 on Thursday and 92 on Wednesday. There were 386 active cases in the shire.