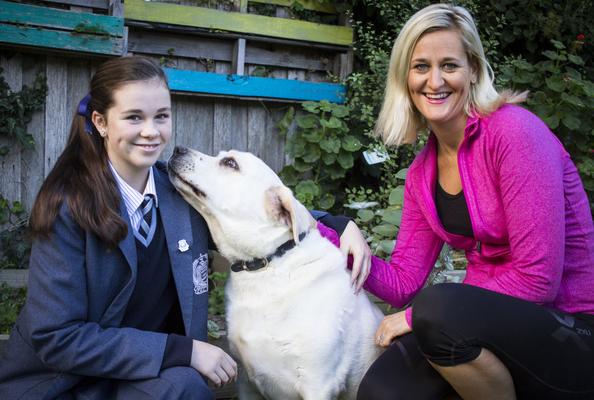 By Luke Voogt
Belmont mother Ange Liston-McCaughley will run New York City Marathon in memory of a Geelong woman who died in a tragic cycling accident in August.
Madison Lyden died when a garbage truck hit her while she was cycling in New York City.
Ange, who runs local diabetes charity Type 1 Foundation, discovered Madison was a diabetic. Later, she earned a spot in the world famous marathon.
"I knew straight away that I wanted to dedicate and honour Madison," she said.
Ange originally founded Type 1 Foundation for her daughter Lila, who has diabetes.
"I won't stop until a cure is found," she said.
"Not just because my own daughter lives with (type 1 diabetes) but because it is so invisible and so relentless."
Ange has completed 11 marathons, in every state of Australia since beginning running three years ago to raise money.
She will don a pink tutu when she takes on 55,000 runners on 4 November to raise $20,000 for Type 1 Foundation and international diabetes charity JDRF.
"I have raised $12,000 so far. I run in a tutu to bring attention to why I'm running – it's become my signature."
Ange also discovered that Madison taught many of her friends' children to swim at Geelong pools.
Ange hoped to donate some money to Families For Safe Streets, a New York group aiming to prevent accidents like Madison's.
She has been running as often as possible near Barwon River to train her body and mind.
"I have four kids, so training for a marathon is hectic to say the least. I literally run out the door as soon as my husband walks in.
"It's the toughest mental battle after 30km as the body tires. It's the mind that pulls you through."
Ange reached out to Madison's mother Amanda Berry in Tasmania to run in her honour.
"I feel so incredibly grateful to Ange for what she's doing," Amanda told the Indy.
"What an inspirational mother. Her daughter will be so proud."
A flattered and honoured Madison would think Ange running the marathon was "awesome", Amanda said.
"She'd be so happy someone was doing something for diabetes."
Madison died when she colliding with a drunken garbage truck driver after swerving around an Uber driver parked in a bike lane.
Diabetes affected Madison every day after her diagnosis at 13, Amanda said.
"I want to support Ange in her fundraising for diabetes and a cure as it's a horrible disease, especially for young people."
Madison, who Amanda described as intelligent and kind-hearted, moved to Geelong to study psychology.
"(She) loved babies and small children, adored her swim teaching role, had an incredibly infectious personality, and was loud and unashamedly herself," Amanda said.