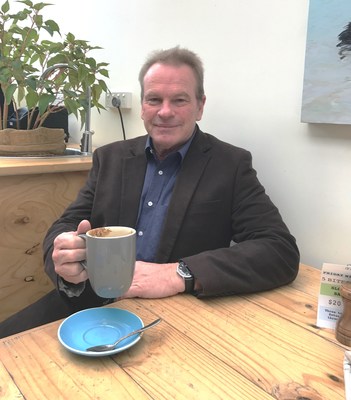 The state election battle for the seat of Bellarine has become a war of localism between a sitting MP who has never lived in the electorate and a challenger who recently moved in.
Labor MP and Police Minister Lisa Neville has accused veteran policeman Brian McKiterick of "taking the p..s" with his move to Ocean Grove from Torquay earlier this year.
Ms Neville, a long-term resident of Geelong West, attacked the Liberal candidate in an interview with the Ocean Grove Voice this week.
She compared him to a previous Liberal candidate who "rented a house and left as soon as he lost".
"I think it's taking the p..s out of the community, to be honest," Ms Neville said.
She defended her non-residency in Bellarine, saying she had "lived and worked with this community" for over 20 years.
"I love this place and I support it," she told the Voice.
"I live in Geelong West and I have lived there for 24 years in the same house with my son, and I'm five minutes from my electorate."
Ms Neville was responding to an interview with Mr McKiterick in the previous edition of the Voice, where he expressed his affection for Bellarine and Ocean Grove.
"I love it," he said.
"It's a great spot, a great community, and I can't wait until summer.
"The whole Bellarine; you go to St Leonards or Point Lonsdale and you just think, 'These are hidden treasures', and probably the people getting on the buses from the ferries are missing out on some of the best parts of Victoria."
"I think a lot of people don't realise how special it is."
Mr McKiterick, a sitting councillor and two-term mayor of Surf Coast Shire with 40 years' experience as a policeman, also called for more police resources on the Bellarine Peninsula.
He called for a new station established at Leopold to take pressure off Victoria Police's Bellarine headquarters at Ocean Grove.
"I spoke to a lady in Queenscliff who heard some knocking on her door in the middle of the night and she went and hid in the bathroom and locked the bathroom door and stayed there all night in a panic," he said.
"I said to her, 'Why didn't you ring the police?', and she said, 'I didn't think there'd be any police available'.
"Having a police station in Leopold … would be a great benefit to this community."
Victorians go to the polls in less than three months.