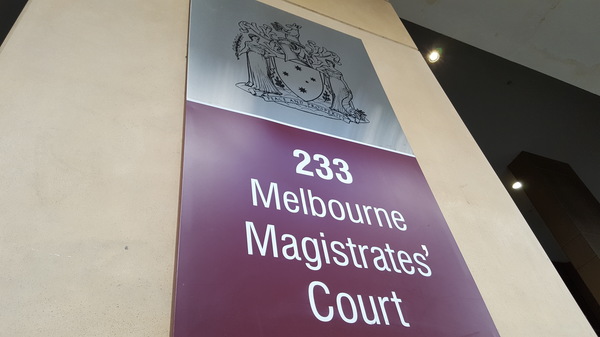 By Luke Voogt
A Shepparton man who allegedly stole a food truck from a North Geelong aged care centre on Sunday has fronted Melbourne Magistrates' Court.
Jake O'Brien, 26, of no fixed address but from Shepparton, faced court on Tuesday on eight charges including motor vehicle theft, dangerous driving, possessing a controlled weapon and unlicensed driving.
Police alleged that Mr O'Brien stole the refrigerated truck from McKellar Centre, on Ballarat Road, just after 10am on Sunday.
The driver was making a delivery at the time when Mr O'Brien allegedly got into the truck and drove away.
The truck was later sighted driving erratically along the Princes Freeway and police attempted to intercept it.
A police helicopter followed the truck to the intersection of Sherbourne Road and Para Road in Greensborough, where the driver attempted a u-turn and wedged the truck against a power pole.
Police arrested Mr O'Brien, who they said was still inside the vehicle at the time of his arrest.
Mr O'Brien made no application for bail during a hearing at Melbourne Magistrates' Court on Tuesday.
A magistrate remanded him in custody to appear before Geelong Magistrates' Court on Thursday.