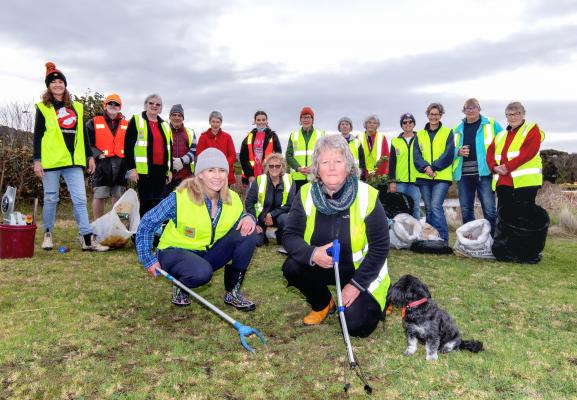 By Luke Voogt
The 3231 Rubbish Rangers sprang into action when rubbish accumulated in Aireys Inlet last September.
They were at it again last Saturday, collecting a "trailer worth" of rubbish in just over an hour, according to group member Jacqui Lamont.
"We were amazed at how much rubbish there was," she said.
Local resident Glenys Drayton set the group up following complaints on social media, and almost every Saturday since the rangers have collected rubbish across the town.
"Rubbish ranging" has become "addictive" for the dozen-plus members, according to Jacqui.
"If we see rubbish during the week, we still pick it up," she said.
"We've become so proud of what we're doing. Our group has created wonderful friendships and we genuinely look forward to our Saturday mornings."
The rangers regularly pick up plastic bottles, wet wipes and dirty nappies, along with building materials and, oddly, men's underpants.
"We picked up five pairs on Saturday," Jacqui said.
The littering continued over the past fortnight despite COVID-19 restrictions preventing Melburnians travelling to regional Victoria, Jacqui said.
"I don't think people understand we're just drowning in rubbish."
But word of the rangers' efforts is spreading, with new groups popping up in Anglesea and even in Armstrong Creek.
"It's got the potential to reach far and wide," Jacqui said.
"We'd love to see other towns start their own Rubbish Rangers groups."