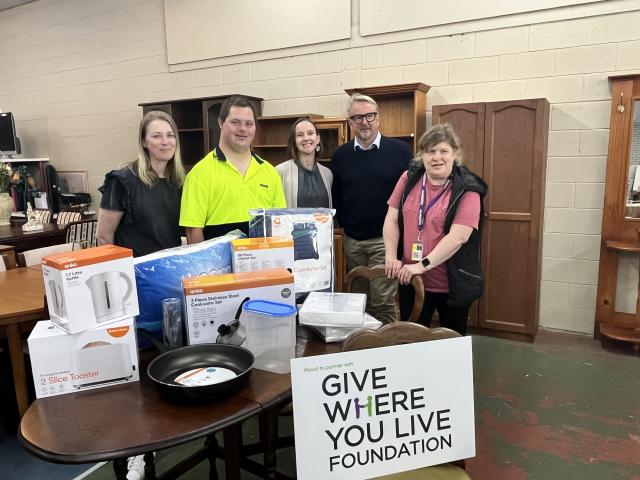 Ash Bolt
The Greater Geelong region is set to benefit from more than half a million worth of community grants from the Give Where You Live Foundation.
The foundation announced this week 22 organisations across the region would share in $510,000 of grants through the 2022 Survive and Thrive Annual Grants Program to support people experiencing life-inhibiting crises.
Give Where You Live Foundation chief executive Bill Mithen said the Survive and Thrive grants looked at promoting food security and supporting people who were experiencing homelessness.
"We know there are many people in our local community who are experiencing crisis and need support to help meet their basic needs," he said.
"In total we estimate that these grants will provide support to approximately 45,000 people across the G21 region, and that 120,000 meals will be distributed to people experiencing food insecurity."
Mr Mithen said the grants also aimed to on build resilience and community connection, as well as supporting early intervention efforts related to family violence, sexual assault, addiction, mental health, and family breakdown.
"The impact of these grants cannot be understated, and we are incredibly grateful for the generosity of our donors and corporate partners in helping the foundation in our mission of creating a fairer G21 region," he said.
Encompass Community Services will receive $6000 through the program to support the Encompass Homestart Material Aid program.
The program will provide families and individuals experiencing immediate crisis with basic household goods including kitchen appliances, as well as bedding and linen packs.
Cultura will receive a $40,000 grant to fund the Geelong Community Connections (GCC) program, which creates culturally sensitive orientation information for new arrivals to Geelong through the Humanitarian Settlement Program, while Hope Bereavement Care will receive $40,000 for its Hope Baby and Child Loss program.
There's also significant funding for food support organisations, with 3216 Connect reciving $2400 for its meal program, Bellarine Living and Learning Centre receiving $30,000 for its weekly foodbank market, Drysdale Family Support receiving $30,000, Feed Me Bellarine receiving $20,000 and the Good Food Relief Centre receiving $20,000.