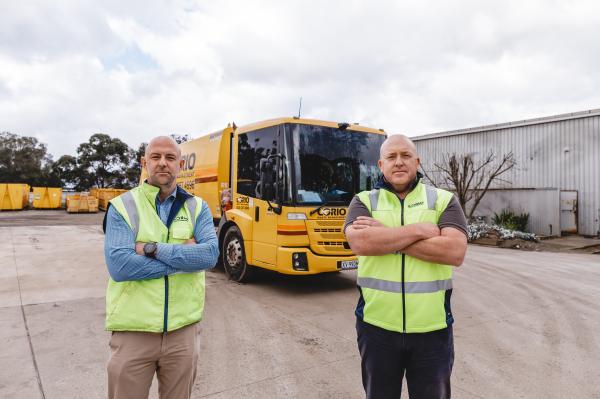 By Luke Voogt
Local recyclers could miss out on new jobs in Victoria's planned container deposit scheme, according to Geelong operator Mat Dickens.
The Corio Waste Management director on Monday wrote a submission to state government on behalf of seven Victorian recyclers calling for changes to the scheme's proposed commercial model.
"It really shuts out everybody else from investing in materials recovery," he said.
"As successful regional Victorian businesses, we are deeply disappointed that we are being shut out and treated as second-class to big waste companies."
The Department of Environment Land Water and Planning's model for the scheme details two options: a network operator for the whole of Victoria or splitting the state into three zones.
These two options would "only benefit major players in the industry" such as Cleanaway, Veolia and Suez at the expense of smaller operators, Mr Dickens explained.
"Our organisation might be able to manage Geelong, Surf Coast, Queenscliff, Golden Plains Shire and perhaps Colac Otway," he said.
"But the zones they're talking about establishing, one pretty much covers Geelong to the South Australian border to Mildura. It's too big."
Mr Dickens said the planned model would deprive Geelong of opportunities for jobs from the scheme.
He cited NSW's new container deposit scheme, which Cleanaway operates using reverse vending machines.
"We wouldn't exclusively use that technology," he said.
"We'd use a mixture of technology and build a drop-off facility, maybe two, in Geelong.
"They've got shareholders that want profit and that's what they're focussed on.
"We've got a lot of relationships locally, that they don't have, and we're accountable to our community."
A state government spokesperson said the network operator position was open to any metropolitan or regional business that can meet the needs of the scheme.
The spokesperson said the scheme would create hundreds of jobs and opportunities for charity, community and sports groups, businesses, and local government to operate collection points for fundraising.