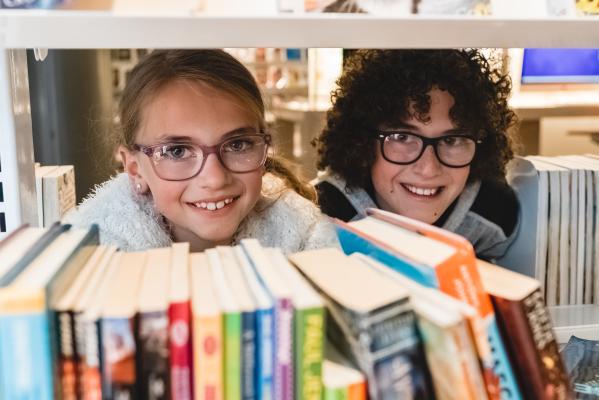 By Luke Voogt
Book-loving Bell Post Hill siblings Anna and Bruce Henderson got stuck into some choice children's literature this week as Geelong libraries extended their opening hours.
"You just go into a different world," Anna, 9, told the Independent.
"It's fun to see what some other people like, see different things and go places where you've never been."
The grade 4 student recently read comedy World's Worst Children and pooch page-turner Marley & Me.
"World's Worst Children is about different children who might not eat their vegetables and then the vegetables come and eat them," she explained.
"In Marley & Me, it's fun to see the dog grow up with another family and being really cheeky in the dogs' school."
Along with laughs and adventures, Anna loves picking up random facts from the pages.
"The [voice] actor for Bugs Bunny [Mel Blanc] is allergic to carrots," she read from a book.
Older brother Bruce, 11, has just finished comedian Ahn Do's Wolf Girl, according to mum Nancy.
"He polished it off in one sitting, he just loved it," she said.
"We probably have 15 or 20 books in our house at a time."
Nancy said she and her family occasionally visited Geelong Regional Library and its branches, but tended to order titles before visiting to reduce their time there.
The library had done a "fantastic job" introducing COVID-19 safety measures, she said.
"It's changed a lot – you can't just wonder the shelves and read the blurbs now. If you touch a book and you don't borrow it, it will go into quarantine."
On Monday full opening hours resumed at all Geelong Regional Library Corporation branches, except at Barwon Heads and Western Heights College.
For information: www.grlc.vic.gov.au/locate
Luke Voogt