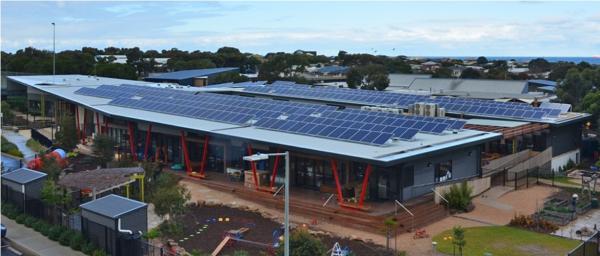 By Luke Voogt
A child who visited Ocean Grove's Boorai Centre on July 2 has contracted coronavirus, according to the City of Greater Geelong.
The confirmed case led to council closing the centre today for a deep clean, chief executive officer Martin Cutter said this morning.
"The health and safety of our residents, visitors and employees is our highest priority," Mr Cutter said.
"We have shut the centre to allow for a complete and thorough clean and will not re-open until it has been deemed safe by the Department of Health and Human Services (DHHS).
"We are working closely with the DHHS and providing all of the information and support they require."
The child did not display any symptoms and was not visibly unwell on July 2, according to a statement from City Hall.
"Families with children who were scheduled to attend the centre today were last night informed of the closure.
"City staff were also contacted and will not be attending the centre.
"The city will today undertake the environmental clean – in line with the DHHS' COVID-19 health and safety protocols – and assess further control measures.
"The integrated child and family centre normally operates Monday to Friday but will be closed until further advice is obtained from the DHHS.
"The city is providing assistance to DHHS, which is responsible for the tracing of all close contacts.
"City employees identified to have come into contact with the affected child will be tested and will remain at home during a quarantine period determined by the DHHS."
Earlier this morning the Independent revealed council had notified parents of the closure via text last night.
"Please be advised that The City of Greater Geelong has been notified by the Department of Health & Human Services of a confirmed case of Covid-19 in a child that attends the Boorai Centre," the text read.
"The centre has been instructed to close effective Friday 10 July until further advice can be provided."