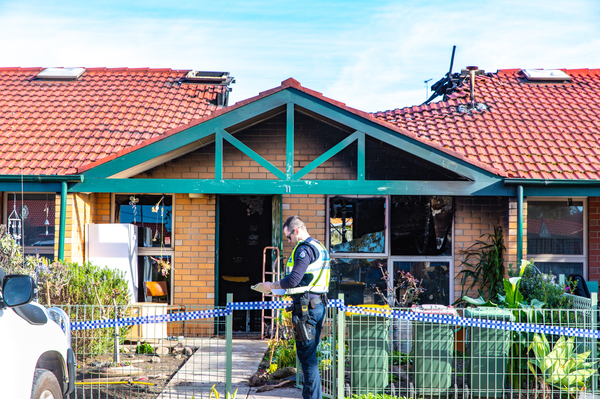 By Luke Voogt
A "suspicious" fire on Wednesday morning has gutted a public housing unit at Norlane causing an estimated $150,000 in damage.
Six fire trucks rushed to the blaze after neighbours spotted the flames and phoned triple zero at 7.16am, a CFA spokesperson said
Firefighters brought the fire under control by about 7.30am, the spokesperson said.
"It has been deemed suspicious," they said.
Geelong police were investigating the fire in the Department of Health and Human Services unit, Detective Senior Constable Ben Nash confirmed on Wednesday afternoon.
"No one was home at the address at (the time of the fire)," he said.
"It hasn't really affected any surrounding units but it's completely gutted the unit that's affected."
Firefighters called police into investigate when they could not determine the "exact cause" of the fire, Det Sen Const Nash said.
Detectives spoke to a number of elderly residents in neighbouring properties on Wednesday morning and were continuing their investigation, he said.
The fire caused the roof of the unit to cave in and Det Sen Const Nash estimated the fire had caused about $150,000 in damage.
He urged any witnesses or anyone with information on the fire to phone Crime Stoppers on 1800 333 000 or the Crime Investigation Unit at Geelong Police Station on 5225 3100.