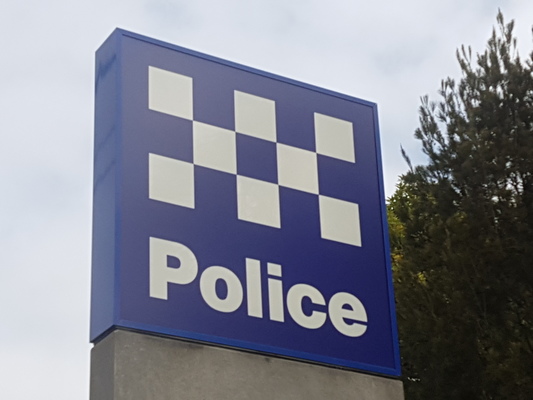 By Luke Voogt
Police arrested four teens before releasing them without charge following an alleged stabbing, assaults and thefts at a Point Lonsdale dune party over the weekend.
A police spokesperson said officers arrested a 16-year-old Corio boy, an 18-year-old from Hamlyn Heights, a 19-year-old from Norlane and a 19-year old from Corio.
Police questioned the teens before releasing them without charge.
The spokesperson was unable to say if police arrested the teens in relation to an alleged stabbing or another altercation when the Indy phoned yesterday.
Offenders allegedly stabbed a teenage boy and robbed two others during the illegal beach party.
A group of males approached two 16-year-old boys in the dunes near the corner of Ocean Rd and Fellows Rd just after midnight on Sunday.
The offenders produced a knife and assaulted both youths before stealing their mobile phones, police alleged.
Paramedics assessed a Jan Juc boy at the scene and took a Newtown boy to hospital with minor injuries.
A group of offenders also stabbed and assaulted a 17-year-old Gisborne boy just after midnight.
Paramedics took the boy to hospital with non-life-threatening injuries.
Riot police, local highway patrol officers and specialist youth support officers descended on more than 300 revellers after receiving several reports of robberies and assaults.
Organisers advertised the unregulated Point Lonsdale party through social media posts, police said.
Police believe youths from as far away as Melbourne attended the party because of the posts.
Geelong Superintendent Craig Gillard warned of the dangers of advertising parties or events online.
"When you put out an invitation on social media you have no control over who attends and the behaviour of others, as we have seen in this instance," he said.
"I encourage parents to know where their children are going, especially those underage, validate their claims and help us to reduce the risks to them."
Supt Gillard also urged parents to let police know about similar parties in future, so police could mitigate risks to children and the community.
"At the end of the day, our aim is to ensure the safety of everyone and that includes party-goers and the local community," he said.
Geelong Crime Investigation Unit detectives were continuing their investigations into the assaults and robberies at the dune party, Supt Gillard said.
Investigators received dozens of reports of incidents at the party and Supt Gillard urged any victims or witnesses of similar incidents to contact local police.
Highway patrol officers also intercepted a 45-year-old man for drink driving at a breath-testing site nearby at the time of the party.
Police would conduct regular patrols around Point Lonsdale and Queenscliff over summer, Supt Gillard said.