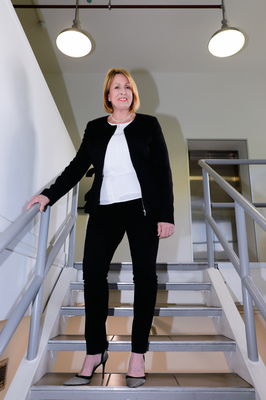 Geelong Chamber of Commerce and Business in Heels have joined forces in a bid to "globally" empower local women entrepreneurs.
Chamber chief executive officer Bernadette Uzelac said the partnership would help a growing number of Geelong women starting businesses to develop locally and globally.
There was a "shift of more women going into business" in Geelong, she said.
"Around fifty per cent of (new) members joining the chamber are owned and operated by women."
Business in Heels operates internationally to unlock potential for women in business through marketing, education and connections.
"We're thrilled to be working closely with Business in Heels to provide more effective support and programs to assist female entrepreneurs achieve their potential," Ms Uzelac said.
The two groups would collaborate on a range of business offerings in 2019 targeted towards female business owners, entrepreneurs and professionals in the Geelong region, she said.
Business in Heels chief executive officer Lisa Sweeney said the partnership would benefit members of both organisations.
"By combining our resources we will create greater opportunities for businesswomen in Geelong to tap into global opportunities and networks."
The partnership would also give non-members access to an expanded range of business events and support, she said.
"We know that under this new partnership we can provide real value to businesswomen in Geelong who are wanting to grow and expand their business skills and opportunities."
The partnership will kick off with a business solutions summit in early 2019 followed by a series of "lunch and learn" educational events and networking opportunities throughout the year.
Geelong Chamber of Commerce has more than 900 members and is one of the largest business organizations of its type in Australia.
Business in Heels connects more than 160,000 women, according to its website.