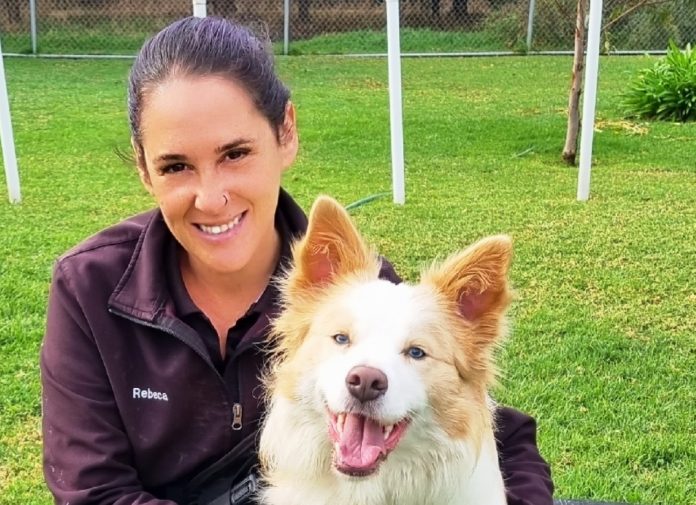 By Justin Flynn
Have you ever wondered what your dog would say to you if it could talk?
Well, it can, just not in the way that we do.
Leopold resident Rebeca Mas is a long-time dog expert and says your dog does talk to you, but it's up to you to learn their language.
She has released a book, Sniff Play Bark, filled with tips and practical advice to help people create more co-operative relationship with their canine companions.
"Dogs are actually excellent communicators, and they try so hard to communicate when they feel anxious or uncomfortable with very subtle signals such as yawns and lip licks before they escalate to growling or snapping if they are not listened to," Rebeca said.
"But even growling is a gift to us, it is a form of communication in which dogs try hard to let us know that they are not comfortable in that particular situation but they really do not want to hurt us.
"I decided to write this book so that I could help dog guardians to better understand their dogs, manage problem behaviours in a positive way that still allows dogs to be dogs, strengthen their human-canine bond and have better relationships."
Rebeca started her career as a veterinary nurse straight after high school, then worked as a wildlife officer and koala keeper and researcher, before commencing her studies in Canine Psychology and Behaviour in 2015.
Rebeca has now found her dream job, running a canine enrichment program at The Dog House Pet Resort in Mount Duneed.
Just don't refer to Rebeca as a dog whisperer.
"To be honest, I don't like the term – to me, it implies forcing dogs to comply with what humans want in some magical way," she said.
"I much prefer to think of myself as a 'dog listener'. I always pay attention to all the subtle communication signals that dogs are giving us all the time, but which are often ignored or not understood by many people yet, though I hope this book helps to change that."
Go to books2read.com/sniffplaybark to find out more, or to buy Sniff Play Bark.