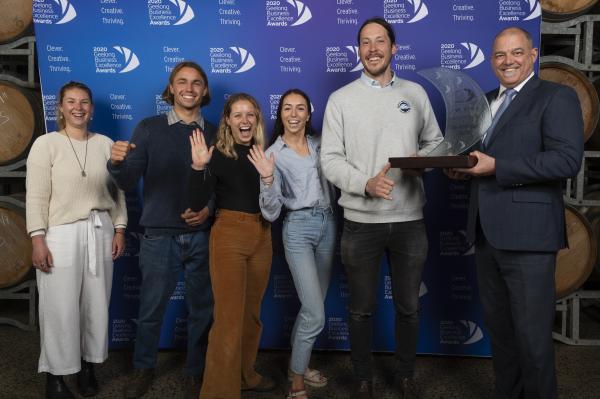 Geelong's annual business awards will go virtual again this year in a bid to get "an even larger audience tuning in and participating" amid COVID-19 uncertainty.
"Last year's virtual awards attracted over 10,000 people," Geelong Chamber of Commerce chief executive officer Ben Flynn said.
"It was amazing to see the business community celebrate those at the top of their game in front of their families, friends and colleagues. We can't wait to replicate another incredible event this year."
The Geelong Business Excellence Awards presentation evening will be live-streamed beginning 7pm on October 19.
Organisers promise a highly-produced, glamorous virtual event celebrating the way the Geelong business community has adapted, survived and thrived over the past year.
The 2021 Geelong Business Excellence Awards recognise and celebrate the region's clever, creative and resilient businesses and business leaders.
"It's more important than ever to recognise those businesses and leaders who are driving our city forward and an event like this plays an important part in rebuilding everyone's confidence," Mr Flynn said.
"The support of our major sponsors, Deakin University and LBW Business + Wealth Advisors, together with our category sponsors and program partners, makes this night possible
"It's a testament to the resilience of the Geelong business community to adapt and enjoy our night together despite the challenges."
Established in 1986 and managed by the chamber, the Geelong Business Excellence Awards recognise organisations that have achieved business excellence in the local region.
Entries for the Geelong Business Excellence Awards close next Friday, July 16.
For details visit www.gbea.com.au or search Geelong Business Excellence Awards on Facebook and Instagram.