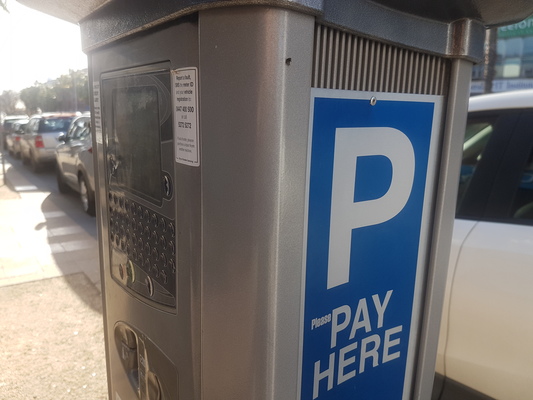 By Luke Voogt
Council's reversal of controversial parking fee hikes has left a $500,000 to $600,000 hole in its 2019/2020 budget, City Hall has confirmed.
Councillors voted in a special meeting last Thursday to reverse the unpopular changes that saw fees more than double in some car parks.
Changing the affected fees back to 2018/2019 prices would have "potential budget impacts" of $500,000 to $600,000 per year, customer and corporate services director Michael Dugina said.
"The estimated financial impact is developed with consideration to historic use and potential parking pattern changes due to fee increases."
But City Hall anticipated the roll back would have no effect on council works or services, Mr Dugina assured ratepayers.
"The City does not foresee any implication to delivery of current services or the 2019/2020 capital program," he said.
Mr Dugina declined to detail if council would loan money or take other measures to cover the revenue loss.
"In any year, there will be numerous budget fluctuations and variations, which will be measured and managed as we progress through the year," he said.
Councillors Anthony Aitken and Eddy Kontelj last week slammed the fee hikes, which occurred without advertisement.
The changes saw some all-day parking fees rise last Monday from $5.80 to $13, a 125 per cent increase.
At the meeting council unanimously agreed to reverse the following increases:
· Capped all-day on-street parking from $13 back to $5.80;
· Three-hour parking capped from $7 back to $5.80;
· Four-hour parking capped from $8 back to $3.50; and
· Four-hour high occupancy parking capped from $9 back to $5.80.
Council instructed City Hall officers to review the oversight and other budgeted 2019/2020 fees to identify if other increases occurred without consultation.
Council also ordered a review into its processes for setting fees and instructed officers to develop an improved consultation strategy for subsequent budgets.
Council chief executive officer Martin Cutter and Geelong Mayor Bruce Harwood apologised for the oversight.
"We feel the angst in the community and we have taken steps to make sure this doesn't happen again," Cr Harwood said.
Councillors were not aware of the increases when they voted on the budget earlier this year, deputy mayor Peter Murrihy said.
"This is a most unfortunate position we find ourselves in – embarrassing and unavoidable. Unfortunately, as long as there are humans involved, there will be human error."
The fees reverted back to 2018/2019 prices on Monday.