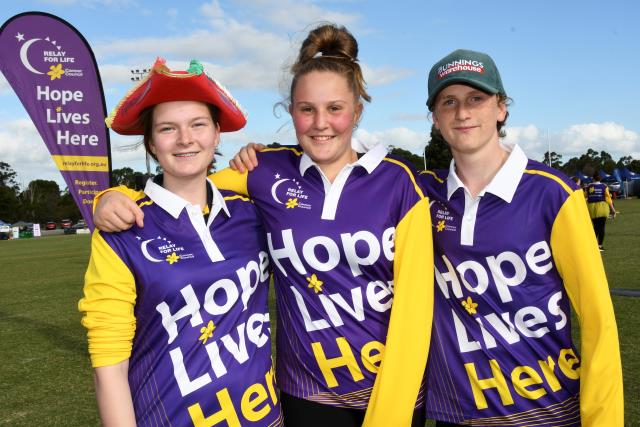 After two years cancellations due to the Covid-19 pandemic, Relay For Life is back in Geelong this October and Cancer Council Victoria is encouraging locals to join the movement.
Relay For Life is a fundraising event that empowers communities to come together to celebrate cancer survivors, remember loved ones lost, and fight back against cancer. During the event, teams will complete laps around St Albans Reserve to signify that every day, we're making strides towards a cancer-free future.
With an average of 1602 people diagnosed with cancer in Greater Geelong each year, Relay For Life raises funds for Cancer Council's cancer research, prevention, information, and support services. On average, more than 134,000 participants take part in in Relay For Life events nationally raising about $14 million each year.
Cancer Council Victoria's Renee Gani, Community Giving Manager said Relay For Life events were a chance for whole communities to unite for a common cause.
"Relay For Life is such a beloved, unique event and allows people to make a difference in the communities," she said.
"After the challenges our community has faced during the past two years, we're thrilled that Relay For Life is back in 2022 and can't wait to see Geelong locals come together once again for such a special day."
There are a number of ways you can be part of Relay For Life, including becoming a team leader or joining a team, becoming a member of your local Relay For Life committee or volunteer at your local Relay For Life event.
The Geelong Relay For Life will be held at St Albans Reserve on October 8.
To learn more and register your Relay For Life team visit relayforlife.org.au.