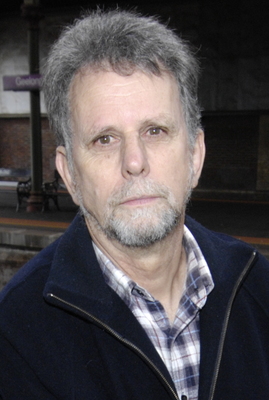 By Luke Voogt
Rail duplication to double Geelong services will benefit commuters far more than the election "fetish" of fast trains, according to a local transport advocate.
"This fast rail thing is a joke really – it misses the point," said Paul Westcott, Geelong convener of Public Transport Users Association.
"If you talk to commuters, which we do … they don't want an extra few kilometres per hour.
"What they want is a reliable service, where they can get a seat, and (more trains). A faster train doesn't do any of those things."
Bullet trains overseas inspired the "pipe dream" of fast rail in Geelong, Mr Wescott said.
"But they're completely ignoring the fact that the Geelong line is 72km long. It's not Paris to Leon, it's not Tokyo to Osaka."
Mr Westcott criticised Prime Minister Scott Morrison's pledge of $2 billion for fast trains ahead of the looming Federal Election.
"It's a bit hard to know where that figure came from," he said.
"It's reminiscent of (Matthew) Guy's proposal before the (Victorian) election – a plan that had no obvious logic behind the dates and costs given."
Mr Westcott questioned council research stating 32-minute trains from Geelong to Southern Cross Station were possible.
He doubted trains could reach speeds of 200km/h between some stations.
Even if the service ran express from Geelong to Southern Cross, the 200km/h trains would "run up the backside" of others stopping at each station, he said.
Mr Westcott raised planning concerns like electrifying and quadrupling the line, removing level crossings and current orders for more velocity trains that have a top speed of 160km/h.
But he welcomed a $700 million bipartisan pledge for rail duplication from South Geelong to Waurn Ponds, which he said could double trains.
"(Currently) you can only run trains every 40 minutes off peak (from Waurn Ponds) – although they run more frequently (in one direction) during peak," he said.
"You could certainly get trains at least every 20 minutes from South Geelong and Waurn Ponds."
The duplication, on the agenda since Marshall Railway Station opened in 2004, would increase Warrnambool trains, he added.
Mr Westcott praised Corangamite MP Sarah Henderson for advocating for the duplication since 2015 despite the Abbott Federal Government then "opposing" funding.
Her Labor challenger Libby Coker matched Federal Government's recent pledge for duplication.
"Now here we are, four years later, with an important project supported by both sides of politics, federal and state, and (it's) fully-funded," Mr Westcott said. "It's a great outcome."