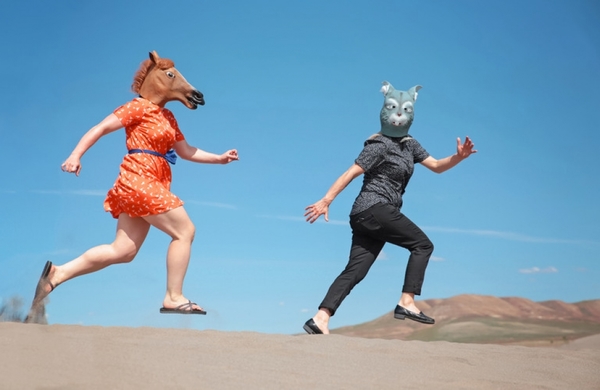 Bold and brave Geelong artists could win $10,000-worth of support to transform their idea into a theatrical reality in a new arts competition.
Geelong Performing Arts Centre (GPAC) chief executive officer Joel McGuinness urged companies, writers, directors, makers and performers to pitch "daring and ambitious" ideas.
"Geelong is home to some fantastic artists," he said.
"Fortune favours the brave and we want to work with artists to create bold new works."
Curious Mechanics: Makers program offers $10,000 of in-kind support each to two winners, for rehearsals, mentoring, marketing, equipment and even opening night catering.
"Curious Mechanics: Makers is a creative development initiative to help artists get their ideas from concept to product and to an audience," McGuinness said.
The program's title is a reference to the former Mechanics Institute, part of the centre's original Ryrie Street buildings that have now given way to redevelopment.
Scheduled for completion in mid-2019, the redevelopment would meet the needs of Geelong's growing creative industry, McGuinness said.
Deakin University supports the grant, which culminates in a performance in GPAC's Drama Theatre.
The university's vice chancellor Professor Jane den Hollander was delighted to support Curious Mechanics: Makers.
"In the age of AI and digital disruption, the creative arts are the critical interface underpinning innovation – it's where the very best ideas are conceived," she said.
Expressions of interest in the Curious Mechanics program close on 3 December at 5pm. For more information email penny@gpac.org.au