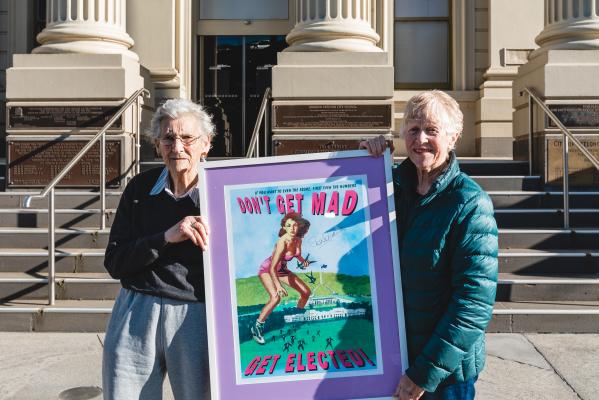 By Luke Voogt
Surf Coast Shire and Queenscliff have recorded the highest percentage of female candidates for the local region – about half each – in this year's council elections.
One hundred years since Mary Rogers became Victoria's first female councillor, Women in Local Democracy (WILD) is urging Geelong region voters to close the "gender gap".
"Whilst progress in gender equality has been slow, it can be achieved, as evidenced by the 50:50 ratio in today's [federal] senate," Geelong WILD convener Jenny Wills said.
"And Victoria's local government goal of 50:50 representation has been boosted by this year's trailblazing Gender Equality Act with its equality target for mayors and councillors by 2025 – only two elections away."
Mary Rogers was elected to Richmond's council in 1920, six years after women gained the right to nominate.
Today women account for 38 per cent of Victorian councillors, while 39 per cent of candidates for this month's council elections across the state are female.
Borough of Queenscliffe and Surf Coast Shire have the highest proportion of female candidates in our region with 54 and 47 per cent respectively.
Colac Otway Shire has 35 per cent female candidates, City of Greater Geelong has 28 per cent and Golden Plains Shire has 23 per cent.
Ms Wills congratulated women candidates standing for council and urged voters to preference them "high on their postal ballot papers".
"Communities will advance when equality and diversity is reflected on today's multi-functional council," she said.
More equal representation would help inform decisions on integrated planning, health, climate, sustainability, child, youth and aged services, arts and culture, and sporting and recreational facilities, Ms Wills said.
These decisions impacted on "everyone's quality of life", she said.