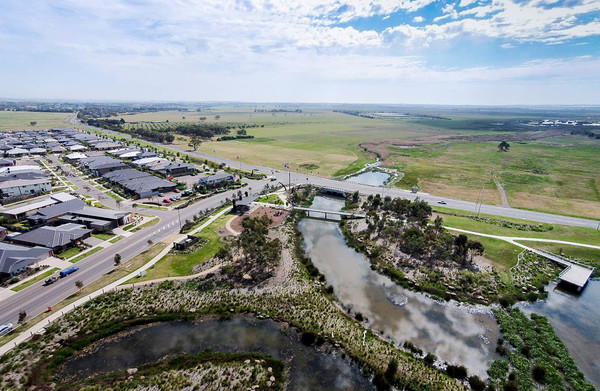 By Luke Voogt
Municipal alliance G21 has welcomed an almost $1 billion Geelong infrastructure spend in the federal budget but slammed its lack of local tourism recovery funding.
G21 chief executive Elaine Carbines welcomed $605 million brought forward from 2023-24 for the planned railway duplication from South Geelong to Waurn Ponds.
She also welcomed $292 million for the first stage duplication of Barwon Heads Road at Armstrong Creek.
"They are desperately needed to cope with the region's rapid growth and will inject hundreds of jobs into the local economy," Ms Carbines said.
But the budget was "silent" on projects such as the Northern ARC Aquatic and Community Hub and upgrading key roads serving the economically-important Port of Geelong, Ms Carbines said.
The federal government had also failed to rectify its tourism recovery funding snub of Geelong and the Great Ocean Road from last week, she said.
The iconic road and Geelong missed out on a share of federal government's $50 million Regional Tourism Recovery fund last week.
While $200 million is available under the Building Better Regions Fund, the government had provided no guarantee Geelong and the Great Ocean Road would receive a share, Ms Carbines said.
Corio MP and deputy opposition leader Richard Marles slammed the federal government's plans to end the COVID-19 supplement in December for the previously $40-a-day Newstart allowance.
"In Geelong there are more than 17,000 people on JobSeeker – in the Corio-Norlane region alone, that is more than 3000," he said.
"Once these payments finish, the Morrison government is going to take you straight back to the old level that was Newstart."
Mr Marles echoed Ms Carbine's concerns about the Northern Arc.
"We know there is a $1 billion bucket of funding for the purposes of local roads and projects – so there is no excuse now for the Morrison government not to fund the Northern ARC."
Geelong-based federal senator Sarah Henderson promoted her government's tax cuts of $1080 for low and middle income earners, and $2160 for dual income families.
"This means more money in the pockets of local households to assist with the cost of living, but also to help generate economic activity and create jobs," Ms Henderson said.