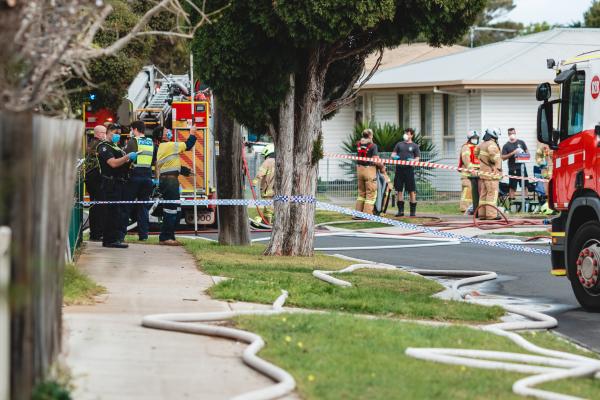 By Luke Voogt
A man faces charges over a housefire that burnt through a single-storey property in Norlane last month.
Geelong Crime Investigation Unit detectives charged a 29-year-old Norlane man following the fire at a Bellbird Avenue home on August 17.
The detectives alleged the man set the house alight, charging him with arson, reckless conduct endangering serious injury and burglary in relation to the incident.
The charges come after police executed a search warrant at a Bellbird Avenue address on Tuesday, according to police.
The man has been remanded to appear at Geelong Magistrates' Court today.
Fire crews took about 20 minutes to bring the blaze under control on August 17 after arriving at the property at 11.01am, according to Fire Rescue Victoria (FRV).
"Crews identified the single-storey house fully-involved and began searching the residence for possible persons inside," the FRV spokesperson said that day.
"The subsequent search found no occupants inside."