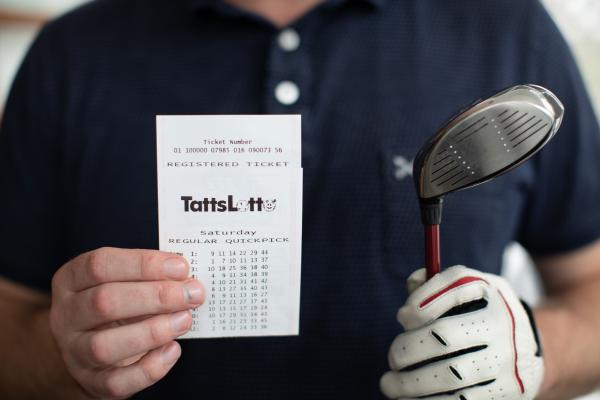 Two Lara golf buddies hit a hole-in-one in Saturday night's TattsLotto draw, winning $911,580 together thanks to an unusual way of choosing their winning numbers.
The duo held one of seven division one winning entries in the draw, sharing in $906,269. Several more division wins bolstered their shared windfall to $911,580.
When lotto officials phoned one of the two long-time friends, he could not believe his luck.
"I was stressing and wondering if it was real," he said.
"I double-checked, triple-checked and quadruple-checked the numbers."
He revealed the duo's unique method to select the numbers several years ago.
"We chose them using a rubber ball that had the numbers one to 100 inside it. You shake it, and it lands on a number," he said.
"So we took turns doing that and would write a number down as we went. It took us about an hour over a few beers, but that's how we did it.
"They've been our lucky numbers for sure. We have a win on them nearly every few weeks. They are always small wins, but it's always something."
He planned to continue working despite the big win – albeit with a few hours freed up to hit the green.
"I think I'll use my share to pay off my mortgage and maybe invest in an investment property," he said.
"I won't be giving up work too soon but I think this win might free up a bit more time for me to head back to the golf course."