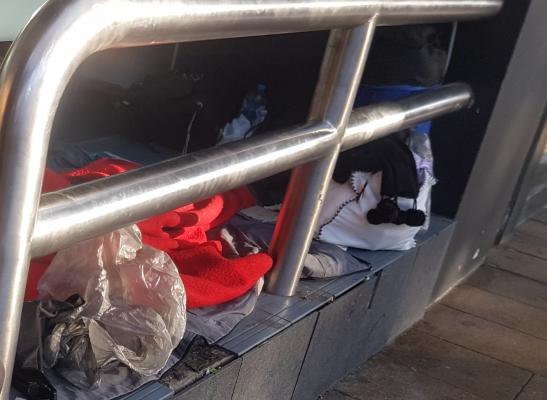 By Alesha Capone
The Corio electorate has the highest number of homeless people in regional and rural Victoria, according to figures released this week.
Homelessness Australia and Everybody's Home, a national housing and homelessness campaign, have released data showing there are 600 homeless people living in the federal electorate of Corio (which covers part of Greater Geelong).
An additional 3200 people in Corio are in need of social housing.
The Corangmite electorate (which covers part of Greater Geelong, Surf Coast and Golden Plains) has 200 homeless people, plus 2200 residents in need of social housing.
Homelessness Australia chair Jenny Smith said more social housing needed to be built across the nation, which would also help to create jobs during the COVID-19 pandemic.
"The pandemic has affected all of us, but for those already marginalised living in rent stress or without a home, it's been devastating," Ms Smith said.
A Geelong council submission to the state government's inquiry into homelessness, which started last month, said it was estimated that around 13,500 new social housing dwellings would be required in the municipality by 2041.
The council's submission also said a shortage of crisis accommodation for women leaving violent homes caused some to become homeless.
"With only 20 crisis accommodation properties in Greater Geelong, women and their children escaping family violence effectively have nowhere to go," the document said.
A submission from Bethany Community Support, which is based in the Barwon and South West region, said 64 per cent of the region's homeless population are women.
"In fact, many are only homeless because they are escaping family violence," the submission said.
Both submissions recommended the state government make it mandatory for "inclusionary zoning" to be included in housing developments, to provide more affordable housing.
A program called Towards Home Plus, which provides intensive support to people who are experiencing homelessness in the Geelong area, has helped to house 112 rough sleepers since February last year.
Towards Home Plus – which is run by multiple agencies and also works with local police and Geelong council – engages people who are sleeping rough through mobile assessment and foot patrols.