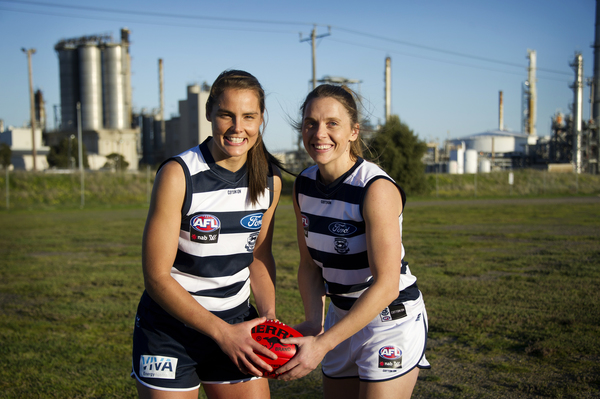 Bank closure
Westpac will close its Corio branch with 21 others around Australia as the bank continued putting "profits before customers and staff", according to the Finance Sector Union.
Westpac had yet to respond when the Indy went to press but the FSU said the bank was "up to its old tricks" of abandoning parts of the company's network after receiving a "slap on the wrist" from the banking Royal Commission.
Discount fuel
Drivers can register to save five cents a litre on fuel at Shell servos whenever the Cats' AFL and AFLW teams win this season, Corio's refinery operator has announced.
Club sponsor Viva Energy Australia said registrations were open at vivaenergy.com.au/cats, with the initiative aimed at giving "the entire community the opportunity to benefit from a Cats win".
Lane changes
Concerns about loss of parking spaces have forced City Hall to release revised plans for bike paths in central Geelong.
The City wants public feedback on the proposed changes around Moorabool, Carr and Gheringhap Sts as traders continue opposing plans for bike lanes along either side of Belmont's High St shopping strip.
Road crackdown
"Poor driver behaviour" on the Great Ocean Road is the target of a new crackdown running throughout February, police have revealed.
The operation, focussing on the iconic tourist route and feeder road, follows public concerns about the behaviour of tourist drivers in the area, particularly instances of driving on the wrong side of the road.
Boss appeals
The former operator of an abandoned Lara recycling tip dubbed a "major fire hazard" will appeal a jail sentence over safety offences at the site.
David McAulliffe pleaded guilty to nine charges before he was sentenced to three months' jail last Friday, with the bankrupt boss of failed C&D Recyling on bail pending his appeal later this year.
Storages down
The region's water storages have fallen to 46.8 per cent after consumers used 980 million litres in the week to Wednesday, according to official measurements.
Barwon Water figures showed an overall decline of 1.5 per cent over the seven days despite also recording 11mm of rain in the catchment area for the same time.
Insurer investigated
The banking Royal Commission has revealed insurer AAI's "very poor treatment" of Wye River bushfire victims, according to federal MP Sarah Henderson.
The commission determined that underpayment of some customers at Wye River meant AAI's marketing of complete replacement cover policies could be "misleading or deceptive conduct", the Member for Corangamite said.
Animals first
Banning duck-shooting along with jumps and greyhound racing will be focuses for one of the region's first-time MPs over the next four years, Victoria's Upper House has heard.
Torquay-based Animal Justice Party MP Andy Meddick used his first speech in parliament to also warn he would pursue "greatly increased penalties" for anyone injuring or killing native animals.