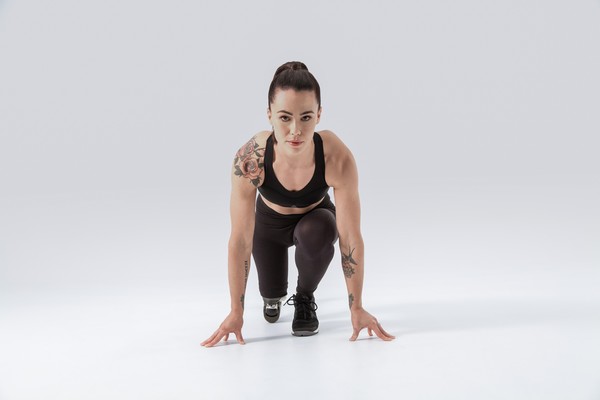 At age 15, Geelong-born Kelly Cartwright was forced to make a life-changing decision.
The promising netballer had her right knee amputated after receiving the diagnosis of a rare and aggressive form of cancer.
But the now 30-year-old has since established a decorated athletics career, representing Australia for more than four years at the elite level.
Kelly said her positive and driven attitude helped her combat triumph over adversity.
"I look for something positive in each day, even if some days I have to look a little harder," she said.
"I wouldn't be where I am today if I didn't go through hardship, but it doesn't mean that it is all that I am".
The home-grown Paralympic gold medallist and cancer survivor is set to feature at a local event next week celebrating Geelong's "unsung heroes".
The mother-of-two will join Bethany's Superhero Awards Breakfast panel on the 13 September at GMHBA Stadium to provide insights into her inspiring journey.
"Being a mum means that I am responsible for nurturing and supporting two little people to grow into happy, balanced individuals," she said.
"I know that my actions reinforce acceptable behaviours and I am conscious of how these not only impact my children but also young impressionable onlookers."
Bethany is an independent, not-for-profit community services organisation providing high-quality support services for women, men, children and families living in the Barwon and South West regions of Victoria.
Tickets are available at www.bethany.org.au/2019-bethany-superhero-awards-breakfast-event/ with proceeds going towards Bethany's family service program.