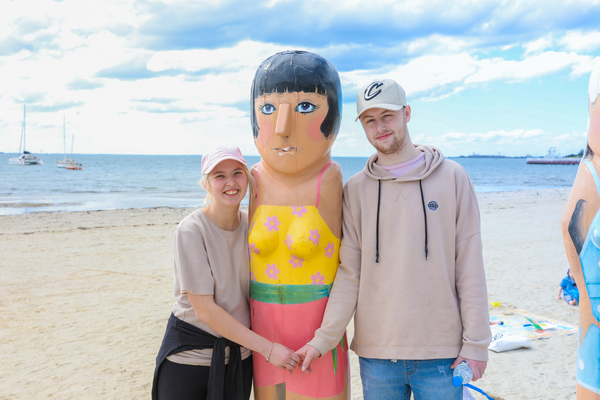 By Gill Cooper
Local fire agencies are preparing for a long, dry summer in line with the Bureau of Meteorology's recently released weather outlook for coming months.
The outlook for the Otway fire district included an 'El Nino – Watch' covering parts of Geelong and the Surf Coast, said Department of Environment, Land, Water and Planning's (DELWP) David Roberts.
"Many parts of Victoria have experienced lower than average rainfall over winter, meaning forest fuels have underlying dryness," Mr Roberts said.
"In response, we have brought forward several preparedness activities, including our slashing program around the coastal communities of Anglesea, Aireys Inlet and Lorne. "
Mr Roberts said the works created fuel breaks, referred to as Asset Protection Zones, between public forest and private property to provide a permanently reduced fuel area.
"This allows for greater defendable spaces for these communities in the event of a significant bushfire," he said.
Mulching works were also planned for strategic areas around Ocean Grove in the coming fortnight to help with bushfire protection, Mr Roberts said.
Forest Fire Management Victoria's seasonally contracted firefighters had been brought on four weeks earlier than previous years, he confirmed.
"This increased capability and capacity will assist crews with work ahead of the fire season, including spring planned burns, slashing, mulching and preparatory works."
Mr Roberts said DELWP's spring planned burn program would start in the Otway district "when conditions are suitable, targeting smaller strategic areas near townships".
"Our aim is to complete strategic burns around towns in the eastern and central Otways, including Anglesea, Aireys Inlet, Lorne, Forrest and Gellibrand.
"These burns are being jointly planned and delivered with the CFA. Several planned burns were also completed around these areas during autumn. The spring campaign will complement this work.
"These preparedness activities all play a vital role in the protection of rural and regional communities during bushfires."