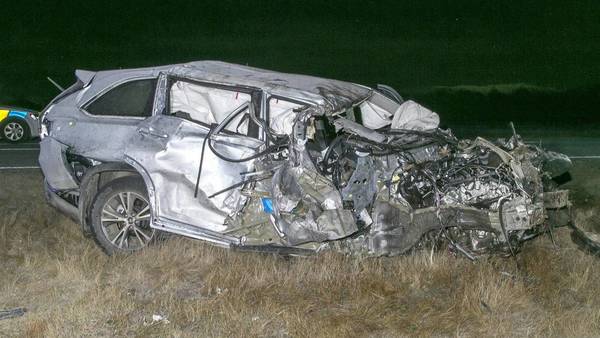 By Luke Voogt
A Geelong man encouraged his Torquay cousin to drink-drive and flee police before a two-car crash that killed both drivers instantly, a New Zealand court has heard.
Mark Edward Hayden, 53, pleaded guilty to manslaughter over the 2017 crash in Christchurch High Court on Monday, New Zealand media website Stuff reported.
His conviction relates to the death of his cousin, father-of-two Stephen Hayden, and 72-year-old New Zealand man Nigel Stuart Freeman.
The crash occurred on July 3 while the cousins and three friends were on a skiing holiday in New Zealand.
Several members of the public called police when they saw a car driving erratically near Lake Tekapo, about three hours' drive from Christchurch.
Senior Constable Les Andrew found a Toyota Highlander parked on the side of the road, the court heard.
The driver, Stephen Hayden, appeared to be extremely intoxicated, Senior Constable Andrew said.
Mark Hayden became aggressive when Senior Constable Andrew requested Stephen Hayden do a breath test, the court heard.
He claimed his cousin had not been driving, and became increasingly aggressive when the officer said Stephen Hayden would be arrested if he did not comply, the court heard.
When Senior Constable Andrew went to call for backup, Stephen Hayden started the car and fled at high speed, with the officer in pursuit.
Stephen Hayden crossed the centre line at a bend and crashed head-on with a Toyota Hilux ute, killing himself and the other driver instantly, the court heard.
An analysis of the crash found the Highlander had been travelling between 160km/h and 170km/h moments before.
Steve Hayden's blood alcohol level was 326mg per 100ml of blood – more than six times the legal limit of 50mg, the court heard.
Mark Hayden survived the crash. Paramedics took him to Timaru Hospital.
The prosecution said although Hayden was not driving the vehicle, he encouraged his cousin to drink copious amounts of alcohol and drive recklessly.
"[He] indeed actively participated in the events leading to the deaths," they told the court.
"The final act of dissuading the police officer from intervening and stopping Stephen Hayden from driving, directly resulted in the deaths."
Hayden will be sentenced on March 31.