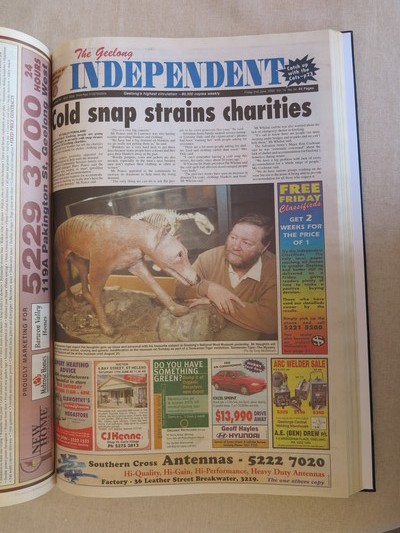 20 years ago
June 2, 2020
Disadvantaged Geelong people are going cold and hungry as an early cold snap strains the resources of Geelong charities.
The cold and wet weather has left the charities unable to meet demand for shelter, clothing and food.
15 years ago
June 3, 2005
Geelong Airport could make way for a 500-lot residential development worth up to $80 million.
The airport's owners will put the airport land up for sale by tender later this month.
10 years ago
June 4, 2010
A survey is asking the region's coastal residents whether they would give up their homes in a "planned retreat" from rising seas.
The CSIRO said its national survey would gauge support for a Federal Government plan to deal with climate change in coastal areas
5 years ago
June 5, 2015
Moolap's $4 billion Nelson Cove project has been dealt a curve ball with news the orange-bellied parrot is facing extinction from an outbreak of beak and feather disease.
The former saltworks site is considered crucial habitat to the endangered bird, now down to 50 in the wild. Federal Government has demanded an urgent response to the latest threat, which has killed many of this year's fledglings.