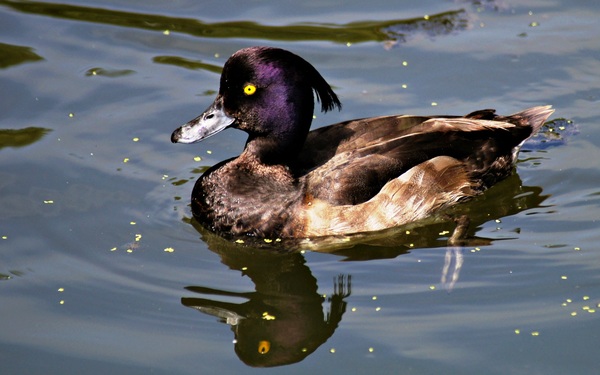 By Natalee Kerr and Luke Voogt
A public backlash has traumatised a protester alleging a duck hunter's car struck her at Lake Connewarre, she told the Indy this week.
"What's been most disturbing is the fallout on Facebook," Bronwen Baker said.
"There's been a lot of hate about me, with people accusing me of making up the story."
The 50-year-old from Lara was "shocked" after reading comments attacking her.
"I spent two nights in hospital and didn't arrive home till Tuesday.
"It's been the worst 24 hours of hell since arriving back home."
The Indy has seen a post, since deleted, on a Geelong-based page that blamed Ms Baker for the incident on Sunday.
The driver had shared dash cam footage with police that "showed" Ms Baker was responsible, the post alleged.
Ms Baker accused a duck shooter of deliberately hitting her with a ute.
"Every time I shut my eyes I see headlights and hear the car."
The ute was travelling toward her at a "very slow" speed, she said.
"Then, without warning or conversation, he just put his car into gear and drove straight toward me.
"I think his intention was to intimidate but it resulted in me getting hurt."
Ms Baker said she sustained a "soft tissue injury to the right knee, along with bruising, swelling and lower back pains".
A Victoria Police spokesperson said the investigation was "ongoing".
The spokesperson was unable to provide further information when the Indy went to press on Thursday afternoon.
The Indy was unable to contact the shooter.