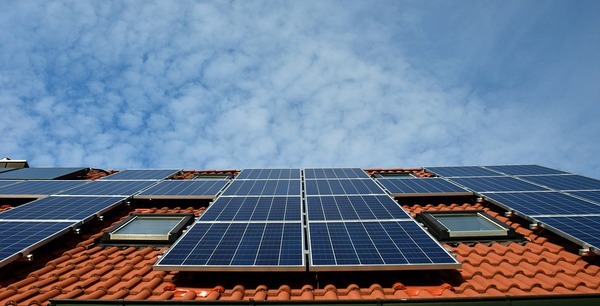 A "record high" in rooftop solar installations has cemented Geelong as a green-power leader in Powercor's distribution area, according to new statistics.
Geelong installations increased 12 per cent last year after more than 2000 homes and businesses invested in panels, the Powercor figures revealed.
Geelong had 16,719 premises with solar panels at the end of 2018 compared to 14,594 the year before, the company said.
"This brings the number of solar installations in the Powercor distribution network to 125,945, of which Geelong accounts for 13 per cent.
"Greater Geelong … has the largest number of households with solar PV in the Powercor network followed by Wyndham City and (City of Greater Bendigo)."
The figures for greater Geelong suggest that around 15 per cent of local households and business premises have rooftop solar.
Powercor released the figures in the wake of blackouts that affected 200,000 Victorian properties as electricity demand outstripped supply during hot weather.
The blackouts inflamed debate over the role of green energy in the state's power grid, with critics blaming it for rising prices and diminished reliability. But supporters claim green power will eventually produce lower prices while reducing carbon dioxide emissions.
Powercor's Daniel Garvey indicated that local customers were increasingly supporting green power.
"We are seeing more customers making the choice to install solar panels on their homes as a way to reduce their power bills and export clean energy to the grid," Mr Garvey said.
Powercor was using technology and data from smart meters to monitor and manage electricity exports "to support customers' investments in solar", he said.
"Powercor conducts regular assessments on the network and forecasts potential growth of solar to make sure we are able to deliver reliable power to households and businesses and support electricity exports," he said.
"In areas where there is already a high penetration of solar PV, we may need to adjust voltage set-points in the field or engineer a solution to enable more exports."
"We are also working closely with Solar Victoria to make use of new solar inverter capabilities to enable customers to install as much solar PV as possible without causing issues to their electricity supply, the network or their neighbour's electricity supply."
The same day that Powercor released its solar power figures the Coal Council of Australia issued a statement asserting coal's "pivotal role in the Australian economy".
Coal was now Australia's largest export-earner after shipments increased almost nine per cent to total $66.2 billlion in 2018, the council announced.
"In addition to exports, coal also benefits the domestic economy where coal-fired power, including brown coal in Victoria, accounts for over 70 per cent of electricity generation in the national electricity grid," the council said.
"Coal-based generation remains the cheapest and most-reliable electricity in Australia."