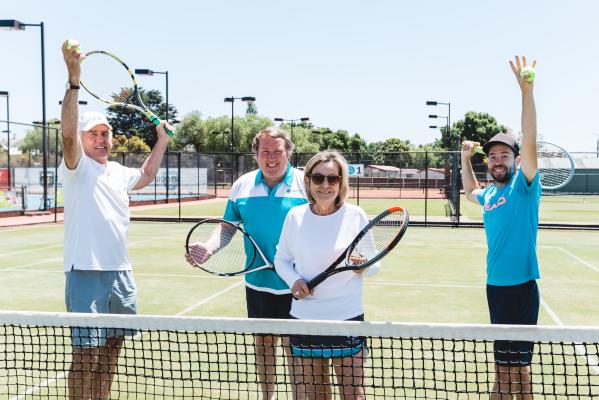 By Luke Voogt
Major events are set to make a long-anticipated return to Geelong after council secured hosting rights for the 2021 Oceania Regional Seniors Tennis Championships next March.
The tournament is the first major event that council has announced in more than eight months since COVID-19 hit.
Council's major events portfolio chair Ron Nelson described the announcement as another step on the region's road to recovery from the pandemic.
"Major events play a hugely important role in our local economy and they've been sadly missed during 2020," Cr Nelson said.
"It's so positive to see a tournament of this size and stature coming to Geelong in March and we look forward to welcoming competitors from near and far."
An estimated 300 players aged 30 and above will descend on Geelong for five days next March, creating business for accommodation and hospitality providers.
The tournament will take place from March 4 to 8 at Geelong Lawn Tennis Club, with support from council via Geelong Major Events funding.
Geelong Lawn Tennis Club president Bob Spurling described securing the event as "a major coup".
"We will have the opportunity to showcase the greater Geelong region to a host of visitors, many here for the first time, and we're committed to delivering an event of the highest standard," he said
"Our aim will be to create a lasting impression of not only the tennis experience, but also to encourage all visitors to spend some time exploring the great attractions our region offers."
The tournament is part of the International Tennis Federation Seniors Tour and rates behind only the World Seniors Championships in terms of status and rankings points.
The number of competing international players will depend on travel restrictions at the time.
Both the Australian and New Zealand governments have floated a trans-Tasman travel bubble allowing travellers to fly in both directions without the need for a 14-day quarantine.