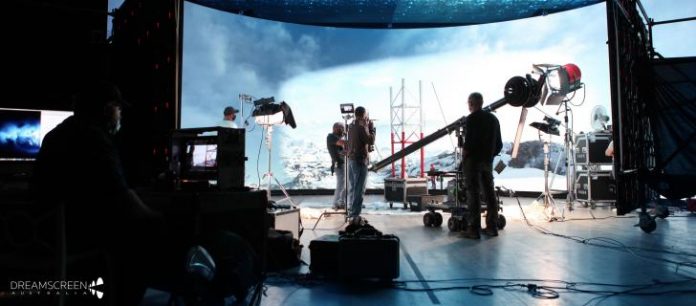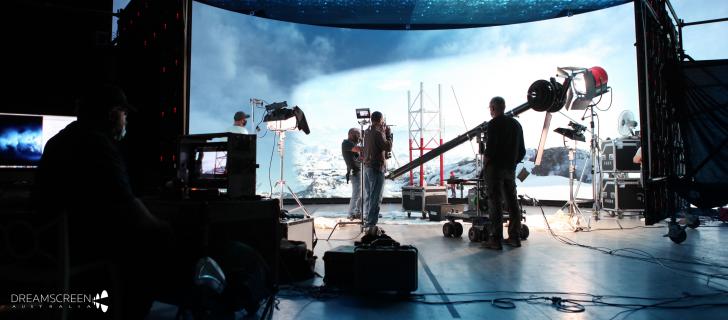 Deakin University has signed a landmark partnership agreement with Dreamscreen Australia that will see the two organisations work hand in hand on virtual film production projects.
Deakin intends to complete a new, state of the art virtual film production studio in Geelong by March, 2023 for the start of trimester one, and under the new deal will provide exclusive access to Dreamscreen.
The studio, into which Deakin has already invested $3m, will feature 683 ROE Black Pearl LED panels that will form a 26m x 6m wall once assembled, making the Geelong site the biggest university-owned virtual production studio in Australia.
Dreamscreen's production credits include Los Angeles-based drama 'La Brea', Australian bushfire miniseries 'Fires' and the Melbourne romance drama 'Love Me'.
Deakin Unversity Vice-Chancellor Professor Iain Martin said the agreement was a "significant gain for Deakin".
"It will enable our students to be exposed to some of the most exciting film production technologies globally and cement Deakin's standing as a digital leader," he said.
"Deakin's investment and the partnership with Dreamscreen means we have led the market in taking the initiative to build a world-class production studio that will be the envy of universities globally."
Under the new partnership Deakin film, animation and design students will have access to 25 industry placements worth a total of 2,500 hours annually to work on Dreamscreen projects.
Executive Dean of the Faculty of Arts and Education Professor Vanessa Lemm said Deakin students would have a unique opportunity to get hands-on experience working alongside industry professionals.
"At Deakin we make it a priority to prepare our students for the workforce by equipping them with the skills they need to succeed in their chosen careers," she said.
"Not only will our film and animation students get to work with the best, cutting-edge virtual production technology, but they will also get to learn from industry professionals who are at the top of their game."