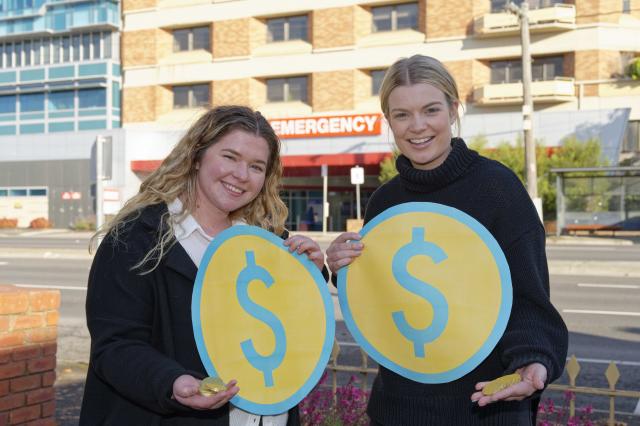 Barwon Health Foundation's Giving Month kicked off on June 1, encouraging the community to donate, fundraise or volunteer to support its health service.
The generosity of Geelong has inspired the expansion of the much-loved annual appeal, growing the foundation's traditional Giving Weekend on the final weekend of June, into an entire month.
The goal is to raise $300,000 for Barwon Health this June.
Funds raised will support Project North, a $2.5 million appeal to close the region's health gap, or a nominated area that is close to the heart of those who donate.
Giving Month activities will conclude with the Giving Weekend festivities, including the annual tin shake locals have come to know and love, on Friday, June 24 and Saturday, June 25.
Barwon Health Foundation executive director Zoe Waters said any time is a good time to give back to your local health service, but at tax time it's even better.
"We are calling on the community of Geelong to give generously this Giving Month as we work to raise over $300,000 to take a giant step closer to our dream of building healthier futures for people in the
north," she said.
"We'd love to see local schools host a casual dress day fundraiser, offices enjoy a gold-coin donation morning tea or sporting clubs pass a collection tin around at their post-game function – the options are endless this Giving Month.
"Individuals can donate online or in-person for an immediate tax receipt to ensure they get the tax benefits of donating this financial year."
The first goal of Project North is to establish a purpose-built public dental facility at Barwon Health North that can support up to an additional 5000 patients each year.
Details: barwonhealthfoundation.org.au.