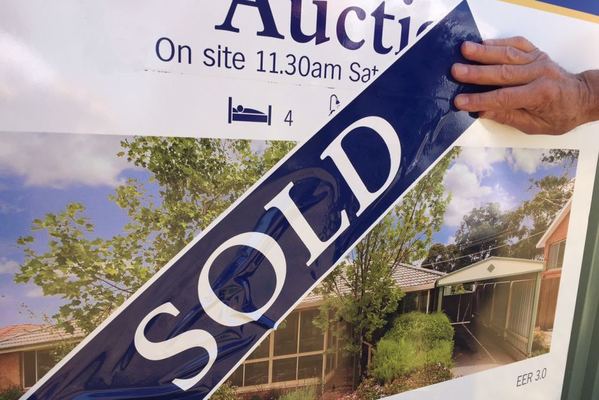 by Luke Voogt
Geelong house prices are rebounding after plummeting 4.4 per cent from record-high levels, according to new data released on Tuesday.
Median house prices remained stable over September at $570,970 after an overall rise of 0.8 per cent for the latest quarter, according to CoreLogic.
The rebound comes after house prices dropped 4.1 per cent in the year to September and 4.4 per cent since peaking in November 2018.
But Geelong unit prices were more resilient over the year to September and rebounded much more strongly during the most recent month and quarter.
Median unit prices had dropped 0.8 per cent in a year and one per cent from a record high in October 2018, according to the data.
But prices rose four per cent over the last quarter and 0.4 per cent during September to a median of $428,654.
Unit prices drove the recovery in combined Geelong dwellings, which rose by 0.1 per cent over September and 1.3 per cent over the quarter.
They also softened overall decreases for dwelling prices, which fell 3.5 per cent over 12 months and 3.7 per cent since a November 2018 peak.
The data followed a trend of regional markets showing better resilience to price falls than capital cities, CoreLogic's head of research Tim Lawless said.
"There is evidence that many of the largest regional centres are starting to recover."
The Geelong recovery came as Melbourne dwelling prices rose 1.7 per cent in September and 3.4 per cent last quarter to a median of $634,913.
But dwelling prices were still down 3.9 per cent on the same time last year and 7.9 per cent on Melbourne's November 2017 peak.
The strong recent recovery up the freeway could be good news for Geelong real estate, given its tendency to follow Melbourne markets.
The figures come after mortgage insurer QBE in August forecast Geelong prices would take about three years to recover from the slump.
The fall in Geelong prices followed a downturn in the Melbourne market, the insurer's forecast report said.
But Geelong house prices had outperformed the neighbouring metro market over recent years, QBE mortgage insurance chief executive officer Phil White said.
First home buyer incentives for dwellings under $600,000 and purchasers escaping Melbourne's high prices had driven demand in Geelong, he said.
But QBE's statistics, compiled by analytics company PriceFinder, contrasted starkly with Real Estate Institute of Victoria (REIV) data indicating Geelong house prices actually rose six per cent during 2018/2019.
The REIV data, which City of Greater Geelong uses, shows house prices rising from $530,000 to $565,000 during 2018/2019.