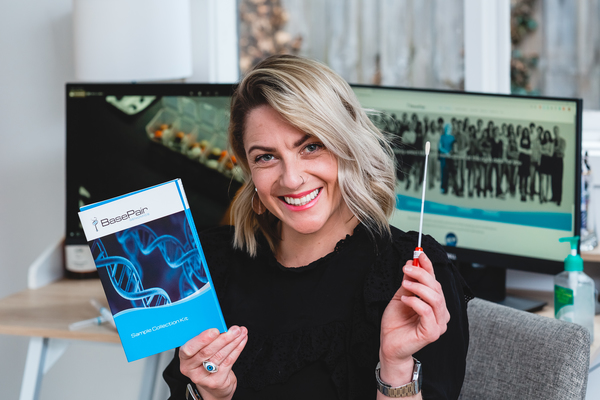 By Luke Voogt
A Geelong-developed genetic testing kit is set to revolutionise the prescription of mental health and other medication, according to Jan Juc scientist Sarah Fardy.
"It can take up to 18 months for people to work out the right combination of medications, especially in the mental health space," she told the Independent.
"This kit can predict the side effects people could have based on their genetics."
The BasePair Genomics test can also predict how a body will metabolise different medications, Ms Fardy explained.
The genetic information that the test revealed could cut months of trial-and-error from achieving the best mix of medication, she said.
"I've watched friends and family struggle with the hurt, anguish and unpredictability that comes with mental illness, cardiovascular disease, diabetes and chronic pain."
"I've had friends go to The Geelong Clinic. It's a heartbreaking time for the person because they're in a situation where they're having to admit they need help."
"These kits, if they were available, could have saved them going to hospital, and the heartbreak and economic burden of an inpatient stay."
With the COVID-19 pandemic leading to less face-to-face GP appointments, the information could be especially useful now for doctors proscribing medication, Ms Fardy said.
Drysdale scientist Ajeet Singh and a PhD student developed the test, which provides information on a person's liver and blood-brain barrier metabolism, she said.
"Similar platforms exist in the US but we're the only company in the world that does both the liver and blood-brain barrier."
"We already have the tests at a bunch of clinics including The Geelong Clinic."
The BasePair Genomics marketing manager previously worked as a scientist at the Australian Animal Health Laboratory in Newcomb.
An Oberon High School alumni, she studied science at Deakin University under Cats star Patrick Dangerfield's dad John.
"[John] was really the reason why I'm a scientist," she said.
"He made science really fun and interactive and took the nerdy stigma completely out of it."
More information: www.basepair.com.au