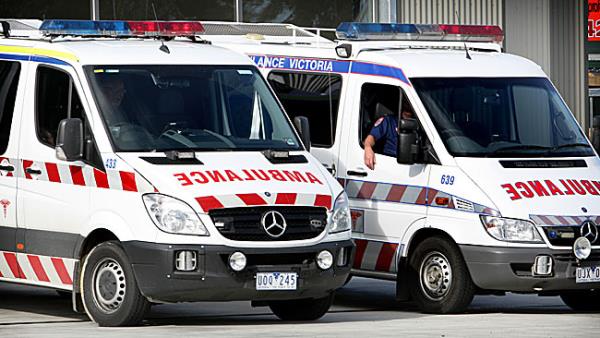 By Luke Voogt
A one-minute blowout in Geelong ambulance response times has prompted union officials and health authorities to warn against delaying treatment and check-ups.
More than one in five ambulances failed to hit the 15-minute target for code 1 responses, requiring lights and sirens, in October-December 2020 while overall incidents increased by 265 compared to October-December 2019.
Victorian Ambulance Union secretary Danny King attributed most of the increase to people putting off visiting their GP or delaying treatment due to fear of COVID-19.
"We're seeing a lot of people entering the health system through ambulance departments rather than being more proactive with their health," he said.
"Our members are reporting that [in many cases] residents with chronic conditions are probably not getting the healthcare they would normally.
"The key thing we need to do is get patients back in to see their GP, restart regular appointments and hopefully avoid the need to call an ambulance at 2am."
Geelong's population growth and ambulance 'ramping' had also contributed to the increase, Mr King said.
Ramping occurs when an emergency department has limited space for patients, leaving paramedics to care for them and unable to respond to other incidents until space becomes available, Mr King explained.
He called for more beds in other wards to allow the improved transfer and discharge of ED patients through other wards where practical.
Barwon Health spokesperson Kate Bibby said the organisation had "introduced an additional staff operations meeting after-hours to address patient flow through the hospital" in the early morning.
"At times, our ED is under pressure, and this is often resolved by activating other strategies to move patients out of the ED into wards," Ms Bibby said.
"We are currently undergoing building works in the ED to provide better facilities for the community.
"As a result … access to the entry has been limited and, consequently, ambulances have been parked on Ryrie Street once they have transferred a patient to the ED."
Barwon Health was aware of some people delaying their treatment in lockdown months, Ms Bibby said.
She echoed Mr King's advice while urging anyone with a life-threatening injury or illness to attend the ED.