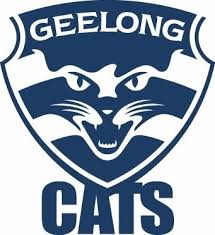 By John Van Klaveren
GEELONG Cats enjoyed another bye last night. Well, perhaps enjoyed is the wrong word. But that's what it was, to all intents and purposes.
The team that has become a byword for being the hardest to defeat since 2007 has this year, inexplicably, lost three games without clawing back into it.
And against Sydney, the admittedly undermanned Cats barely raised a claw, seemingly powerless to stop the new juggernaut of the competition.
Losing defenders and replacing them with a mid and a forward turned out to be a mistake, coach Chris Scott admitted afterwards.
He conceded a more defensive approach during the game could have limited the loss, but that is not Geelong's wont.
It's become a season with more than the usual level of worry for the Geelong coaches.
Fans can't be sure which Geelong will turn up – the pussies or the feral cats. It's a turnaround from the consistency the club demonstrated during it's three-flag period.
The other worry is that the defeats have come away from home and there are two more trips, to Gold Coast in round 14 and GWS in round 18, to come.
With more interstate sides now than ever before, Geelong's old stagers will have to forego the comforts of home more often.
This is a new look Sydney team, one that the rest of the league will take a bit of time getting used to.
Be assured Port Adelaide and Gold Coast will have a close look at the Geelong game as they prepare for the richest forward line in history.