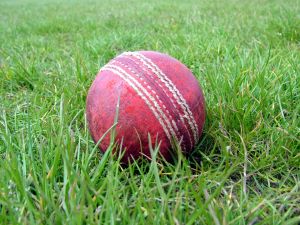 By JIM TIMBERLAKE
GEELONG Cricket Club finds itself in a precarious position going into day two of its match against Carlton on Saturday.
The Cats rode a rollercoaster last week, starting brightly after being sent in by Carlton at the Geelong cricket ground.
All of the four Geelong batsmen at the top order made scores in the teens but, with regular wickets falling, at 9/72 the game was almost lost half way through day one.
A gutsy last wicket stand of 69 by bowlers Marc Carson (20) and Jake Reed (47) helped the team through to a respectable 141.
The pair then continued their form into their bowling, claiming two early wickets each to see the visitors scrabbling at 4/23.
An 89-run stand then followed but, with two late wickets to Reed (4/23), the Blues finished the day on 6/117.
It goes without saying that Geelong's only chance is a couple of early wickets to have any hope of winning and remaining in the upper reaches of the ladder.
In Geelong Cricket Association, it looks like the cream is rising to the top, with the top six nearly settled after Geelong West pulled off an amazing outright result against top-placed North Geelong.
That means a 10-point gap opens up between the top six and seventh-placed Newtown & Chilwell.
With West taking on Lara this game, a win there will almost kill off the challenger.
Meanwhile, the match of the round looks like being between the top two sides, North Geelong and St Joseph's.
Both have showed some indifferent form of late but there is no doubt the influx of quality players into both camps this season means this game will be of a high standard.
The fact that North Geelong probably relies on fewer players to get the bulk of the scoring done means that Joeys will go in slightly favoured to win.
Selections: ST JOSEPH'S v North Geelong, GEELONG WEST v Lara, Murgheboluc v HIGHTON, Geelong City v NEWTOWN & CHILWELL, Leopold v GROVEDALE, EAST BELMONT v South Barwon
In division two, top-placed Bell Post Hill takes on St Albans Breakwater in a game that many might predict to be a grand final preview.
Both sides are in good form, particularly the Panthers who haven't lost since round four thanks to a strong bowling line-up and some good batsmen in form.
The Saints, on the other hand, have been up and down, amazingly having two outright wins and three losses from their past six games.
It might depend on which St Albans Breakwater team turns up here but you would have to think Bell Post Hill is too solid to let this one slip.
Other selections: Alexander Thomson v WAURN PONDS, Guild St Mary's v MARSHALL, MANIFOLD HEIGHTS v Newcomb & District, MODEWARRE v St Peter's, Torquay v Thomson.
In division three, Teesdale looks to have top spot sewn up but this week's opponent, Winchelsea, will have to be at its best to hold its spot in the top six.
The Blues are fifth but, with sixth-placed Corio playing North Shore and seventh-placed Little River guaranteed six points with the bye, a loss here would be disastrous.
Teesdale had the bye last round, meaning it will be nicely freshened for this one and should be too good.
Other selections: Lethbridge v MEREDITH, CORIO v North Shore, BELL PARK v Shelford, INVERLEIGH v Bannockburn, Little River bye.