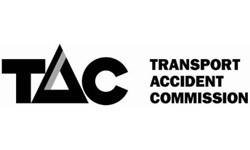 By JOHN VAN KLAVEREN
SERIOUS injuries from road accidents jumped 50 per cent in City of Greater Geelong during the past two years, according to new Transport Accident Commission statistics.
Injuries involving an acute hospital stay of more than 14 days increased from 26 in 2011 and 28 in 2012 to 39 in 2013.
Surf Coast recorded a steep decrease in serious injuries, with three reported in 2013 after a high of 12 in 2011, down 75 per cent.
TAC chief Janet Dore said she was concerned that hospitalisations for more than 14 days had been increasing in greater Geelong over the past three years even though overall injuries were down.
"Many people view the road toll as the measure of road trauma but we must also consider the thousands of Victorians who are seriously injured on the roads each year," Ms Dore said.
"Last year Geelong's road toll fell quite significantly but, unfortunately, we still find ourselves in a situation where dozens of lives have been seriously affected by injuries resulting from road accidents."
Ms Dore said reducing serious injuries was a key goal of State Government's road safety strategy.
"Our vision is for every Victorian's journey to be a safe one."
Geelong remained on par for fatalities, with 11 for each of the past two years to November, in line with its five year average of 11.
The TAC hopes a new campaign calling on young regional Victorians to put safety first when shopping for first cars will help reduce injuries.
The How Safe is Your Car campaign is aimed at summer holidays when young Victorians scan used car markets for their first vehicles before starting studies or jobs.
Victorian assistant treasurer Gordon Rich-Phillips said road trauma could be reduced if young drivers chose cars with four or five-star safety ratings.
"Vehicle safety has come a long way in recent years and people need to be aware that many modern safety features can be found in affordable second-hand cars," Mr Rich-Phillips said.
Young drivers and their parents could use tools like howsafeisyourcar.com.au to find safe, affordable vehicles in every car class, he said.