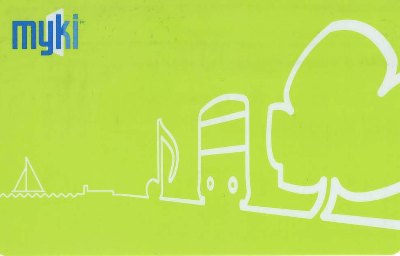 Short-term myki tickets should be retained, according to Bellarine MP Lisa Neville.
Ms Neville said scrapping the short-term tickets would "punish" Bellarine and Geelong commuters.
She said 987,921 short term tickets were sold to commuters travelling on buses in the Geelong and Bellarine Peninsula area between 1 January and 23 August last year.
State government has announced local buses will become myki-only tickets on 19 April.
"Despite the fact that 987,921 commuters chose to use short term tickets, the government refuses to reverse its decision to phase them out," she said.
"If this city-centric government continues the plan to scrap short term tickets then Geelong and Bellarine Peninsula commuters will have no other option than to purchase a $6 myki card.
"Instead of forcing Myki smartcards onto Geelong and Bellarine Peninsula commuters, the new Premier Denis Napthine should be thinking of ways to reverse the decision to scrap short term tickets."
Ms Neville said myki provider Kamco admitted short term tickets did not affect the system.
"The decision to phase out short term tickets will make life very difficult for Bellarine residents and will ultimately discourage the use of public transport," Ms Neville said.
"With over 2.3 million ticket sales on the regional bus network alone, the government clearly has no idea how people in regional Victoria use public transport.
"This ignorance is going to cost commuters and will complicate what should be a simple part of a person's daily routine," Ms Neville said.