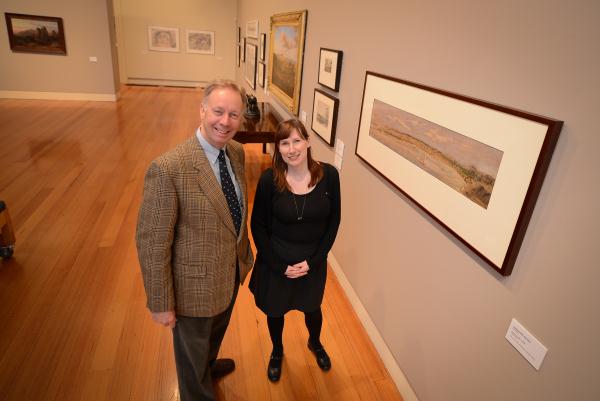 By NOEL MURPHY
YOUTHS lounging at Eastern Beach, Buckley as interpreter in Batman's talks with the Wathaurong, a brooding Corio Bay, the You Yangs by surveyor Robert Hoddle … capturing the quintessential Geelong is a task that's captured the imagination of artists and photographers for more than 150 years.
Now two exhibitions at Geelong Gallery offer a rare insight into old 'Jillong', with artistic, historic and interpretative accounts ranging from colonial artists Von Guerard and ST Gill through contemporary colleagues such as Marion Manifold to surf photographer Jon Frank.
The exhibitions, Seascapes and Impressions of Geelong, are, respectively, a pictorial study of Corio Bay by Frank and 70 images of Geelong down the past century and a half.
They're a mix of wild and whimsical, moody and evocative, curious and documentary.
Frank's youths lounging about at Eastern Beach's promenade are reminiscent of Max Dupain, even Norman Rockwell. His bay shots are dark, threatening, enormous.
"They reflect on how lonely our journey through this solitary world can feel when surrounded by crowds of people," Frank says.
"When compared to the grand indifference of nature, our lives seem so fleeting and fragile."
Curator Lisa Sullivan said the paintings, drawings and prints of Impressions reflected an ongoing imperative of the gallery to illustrate the story of Geelong.
"Impressions of Geelong will take visitors on a journey that embraces Geelong's waterfront, rivers, parks and streetscapes, the popular coastal destinations of Queenscliff and the Surf Coast, as well as the unmistakable land mark of the You Yangs," she said.