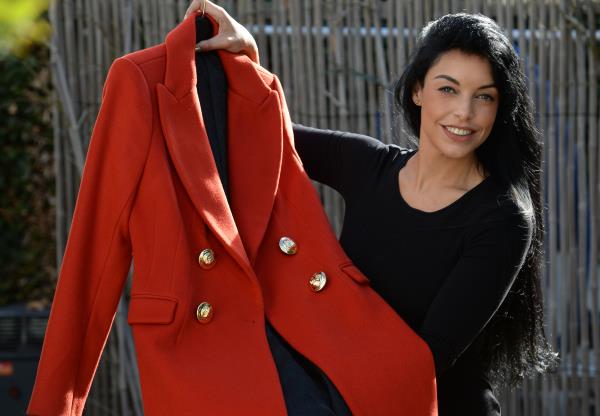 Elissa Friday
WINTER is on its way, so it will soon be time to dig out our coats and jackets from last year to put on again.
Not all of us want to rush out and buy a new coat because there's nothing wrong with the one we have or simply because it's actually a recent purchase and it would be soooo naughty to shop again so soon.
Correction, gosh no, it's never naughty to be a frugal shopper!
However, this time it's not about shopping for clothes, it's about shopping for buttons.
If bland buttons are occupying valuable fabric space, it's just a real shame when you imagine what others out there could replace them.
Buttons really make or break an outfit, and great ones can even compensate for jewellery on the body.
Let's face it, buttons can look like a form of jewellery; jewellery for your clothes.
Some of the elaborate ones that look so spectacular could potentially be made into a pair of earrings. I mean, of course, the ones that don't resemble standard buttons, otherwise you would end up looking like you really are wearing buttons on your ears, ha-ha.
Do you ever sigh when browsing clothes due to the lack of interesting buttonS?
So how about jazzing up an item of clothing you already have with new buttons?
A tip on finding fab buttons, other than of course checking out your local haberdashery stores, is to look out for them on clothes in vintage shops.
You may come across a vintage item that you love or loathe but, regardless of that, check out the buttons and, if they're special, just snip them off after purchasing the item and pop them into you sewing box.
Keep them aside for that item of yours at home that really needs spicing up.
I found an item of clothing with some huge fabulous-looking gold colour buttons with elaborate engraving, which I kept aside for future use on a jacket.
Buttons don't just jazz up an item, they also have the ability to make it look much more expensive regardless of whether it actually is or not.
So next time you're browsing clothes, don't dismiss items that aren't to your taste – keep a beady eye out for great buttons, which could be of great use.
Happy shopping!