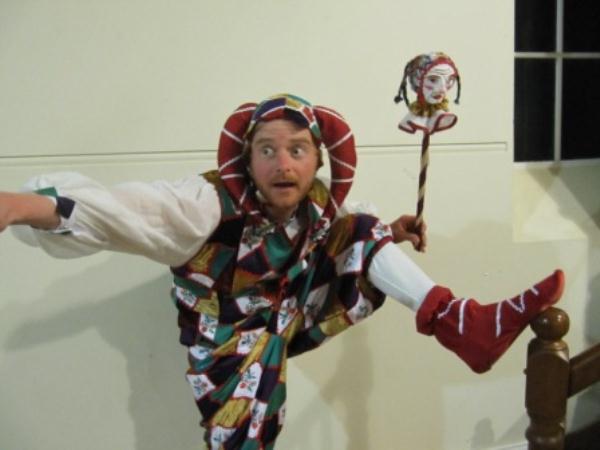 By MICHELLE HERBISON
EVEN some of Agatha Christie's so-called biggest fans tend to forget the endings to the English novelist's murder mysteries.
Theatre of the Winged Unicorn's Elaine Mitchell recalled the fun her group had with their know-it-all audience last time they put on an Agatha Christie performance.
"We did a survey and none of them were right. Even the people who were adamant they knew who did it (the murder) were quite wrong so we took them to task with that," Mitchell laughed.
The group will perform Agatha Christie's Spider's Web at local Ceres Hall during April and May as well as two special performances at Winchelsea's Barwon Park Mansion on this Saturday and Sunday.
Afternoon tea in the shows' breaks will give the audience time to speculate 'whodunnit'.
The plot of Spider's Web follows Clarissa Hailsham-Brown as she stumbles on the dead body of a man she saw alive earlier in the day.
She persuades a group of three friends to help remove the body from her street but a police inspector finds out and ends up interviewing them.
Four different stories emerge from the interviews and the tale begins to twist.
The Winged Unicorn's cast of 11 features Jocelyn Mackay, Miriam Wood, Tony Wright, Hannah Verspaandonk, Ben Mitchell, Alard Pett, Marylin Nash and Heather Dempsey.
"Agatha Christie is still very very popular – due to television of course," Mitchell said.
"It's an old play but we're doing it stylishly and dressing in 1950s style."
Barwon Park was a suitable fit since the storyline took place in a country mansion, Mitchell explained.
The company last year performed Jane Austin's Emma at the venue to audience acclaim.
"People come from the other side of Melbourne and bring a picnic lunch. It's a beautiful residence in the middle of paddocks and people can go through and have a look," Mitchell said.
Theatre of the Winged Unicorn is celebrating 21 years of operation, with three generations of family members often involved in productions.
Bookings and more information about performance times are available by phoning Mitchell on 5249 1350 or visiting theatreofthewingedunicorn.com.au.